Introduction
When it comes to power supplies for silent computing, there's one name that always comes up: Seasonic. Seasonic was originally an OEM PSU manufacturer, and they had a reputation for producing good quality, high efficiency products. It is unusual for an OEM manufacturer to bring their own products to the market since there are usually several competitors already using the same power supply. That's why it wasn't until 2002 that Seasonic decided to enter the retail market. The first power supplies had some difficulties: they came in a grey housing, there were no cable sleeves, and in contrast to many other high-end power supplies at the time there were no LEDs
(Gasp!)
. All that customers got was a very simple looking power supply with limited to no features. The fact that Seasonic was ahead of the rest of the market in producing high quality, good efficiency PSUs with stable DC outputs wasn't clearly visible in the beginning, and few people actually knew enough about power supplies to look for those attributes.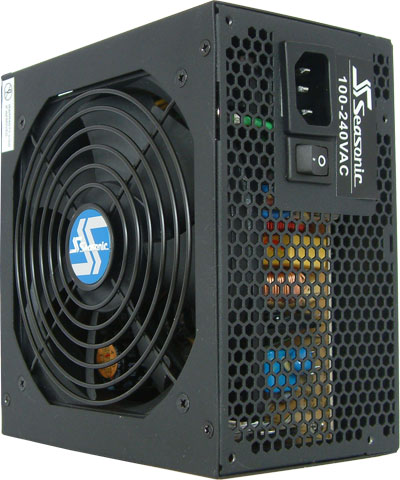 Seasonic has traveled a long and winding road since then, and their marketing department wasn't much help. Today, Seasonic remains a very odd company in many respects, and it is difficult to compare them with many of their competitors. The size of the market for Seasonic products doesn't seem to matter; the company seems unconcerned with expanding their production facilities to meet market demands. Instead, management focuses on things like the development of newer and better products, preferring quality to quantity. That doesn't mean Seasonic is small, however; they manufacture many high-end, well known brands like Antec, Corsair, and PC Power & Cooling to drop a few names.
Of course, being manufactured by Seasonic doesn't necessarily mean that all of the brands are equally good. The consumer needs to understand that the Seasonic customer will only get the quality they can afford -- or the quality they ask for as the case may be. For example, a certain company delivered cases with pre-installed Seasonic power supplies (branded with their own name), and many of these power supplies went up in flames after a short period of time. Huge RMAs resulted from this, naturally, proving that there's a distinct difference between a Lexus and a $5,000 "luxury car" manufactured at a Lexus plant. As usual, you get what you pay for, and by refusing to pay for Seasonic quality the client received an inferior PSU. We're not here to talk about Seasonic's strategies and past business behavior, however, but rather we are here today to take a look at the new Seasonic S12II series, their latest product for the retail market.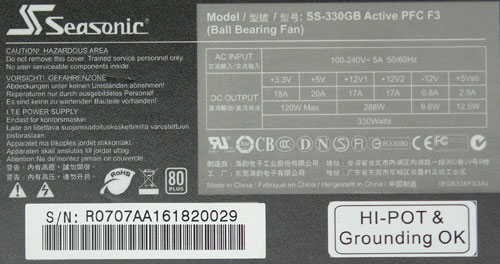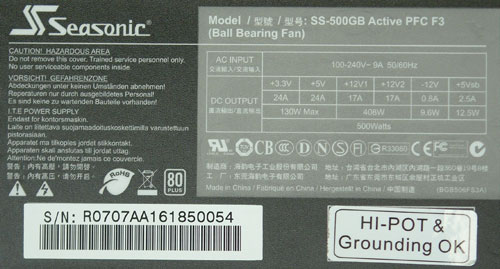 The S12II series comes in four different wattages: 330, 380, 430 and 500. With these lower wattage power supplies, Seasonic is catering to the market where they built their reputation: silent computing. Expectations for their latest design will be high, given how popular the previous S12 and M12 series have been, both of which were huge successes for the company. The S12II features and new PCB design, though of course Seasonic seldom develops a completely new PCB layout. In most cases companies will take an older design and enhance it. (Seasonic's new X900 for example is based on a 2-year old PCB design.) This isn't necessarily a bad thing, especially if the original design is good, and Seasonic has a reputation for delivering some of the best quality power supplies on the market. That's a big compliment for any company, so let's see if Seasonic is worthy of such praise.