Marantz VP-15S1
At your request, we paid Marantz a visit to check out the new VP-15S1. The 15S1 is Marantz' more "affordable" single-chip 1080p DLP, using TI's DarkChip 3 and priced at $9,995.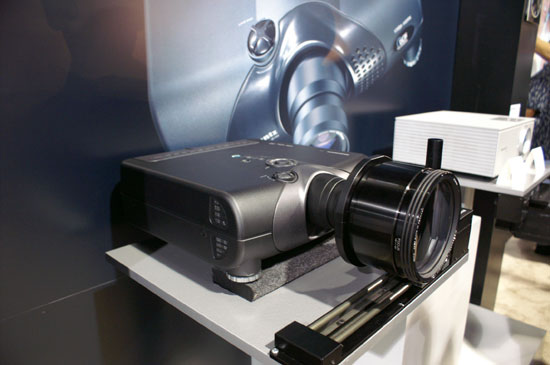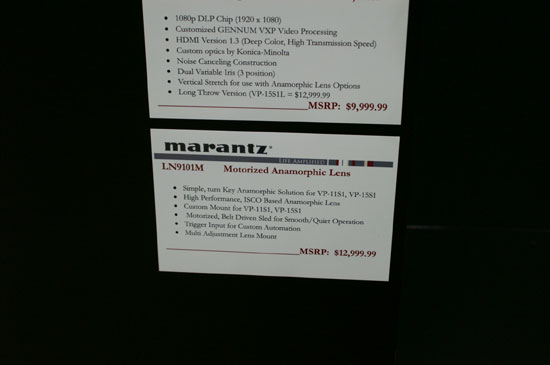 As an example of anamorphic lens pricing at its best, the $6K ISCO III lens is offered as an option with the 15S1 with motorized sled for a mere $12,995 - $3K more than the projector itself.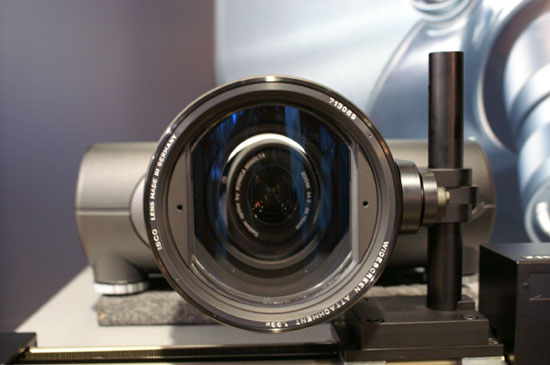 The ISCO III
Now Marantz won the award for best overall home theater experience at the show. The VP-15S1 was setup in a real home theater, complete with Marantz THX Ultra 2 speakers driven by a high end Marantz receiver. The ISCO III lens was used to stretch the 16:9 image to fill the 10' 2.35:1 screen we watched Cars on.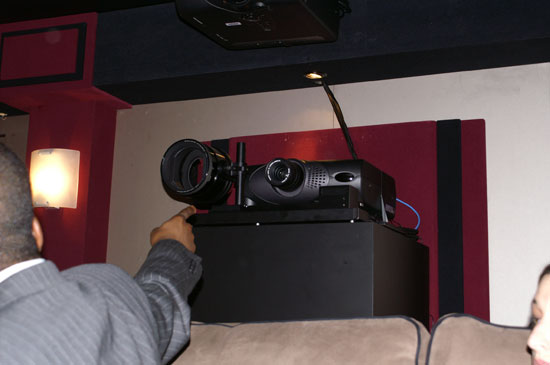 The image was gorgeous but the overall experience was quite possibly even more impressive. Instead of simply putting a projector and a screen in a room, Marantz made sure the home theater experience was complete, with a speaker setup that left us temporarily deaf.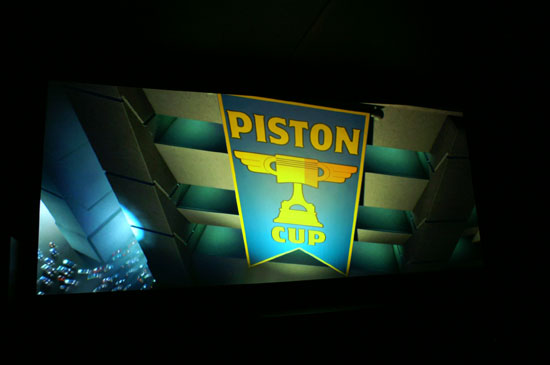 Click to Enlarge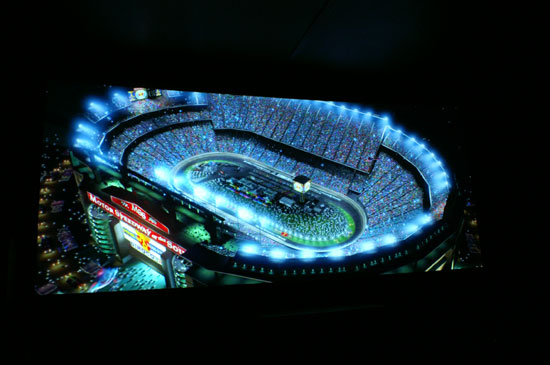 Click to Enlarge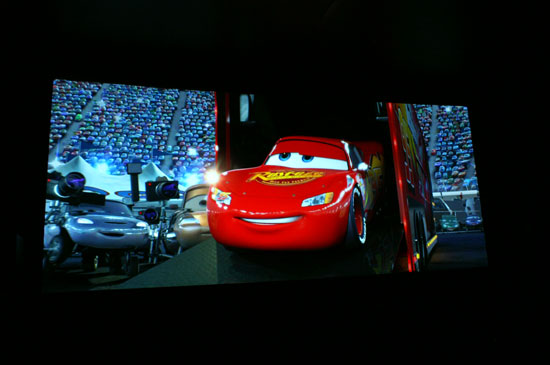 Click to Enlarge
The VP-11S2 was also at Marantz' booth but not running, that model uses TI's recently announced DarkChip 4 DLP.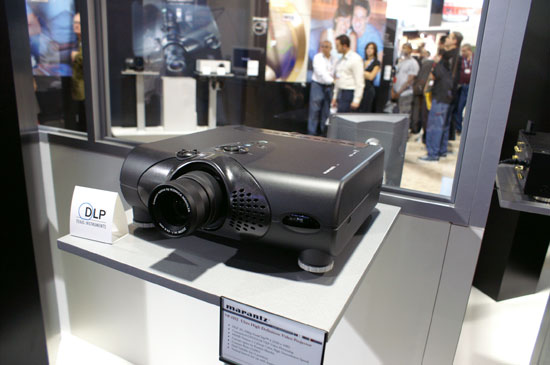 Final Words
That's it for our coverage of CEDIA, we'll see you in a few months at CES in Las Vegas.