Epson PowerLite Pro Cinema 1080 UB
Panasonic wasn't the only manufacturer with a new 3-chip LCD at CEDIA, Epson was hot on its heels with the PowerLite Pro Cinema 1080 UB. With a price at under $5000, the Epson actually threw a pretty impressive picture - in our informal comparison easily comparable to the Panasonic in most areas.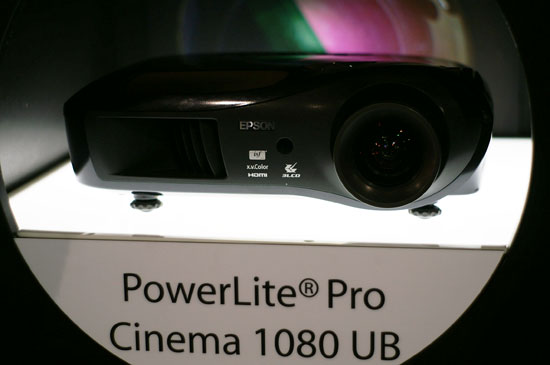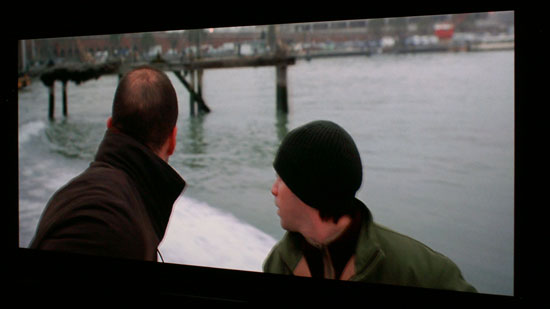 The biggest drawback to the Epson was poor detail in dark areas of the screen, which is partially the fault of the LCD technology Epson is using. The black levels themselves were good but picking out any detail in the blacks was difficult, seemingly moreso than on the Panasonic PT-AE2000U but keep in mind that the two projectors were viewed under very different circumstances.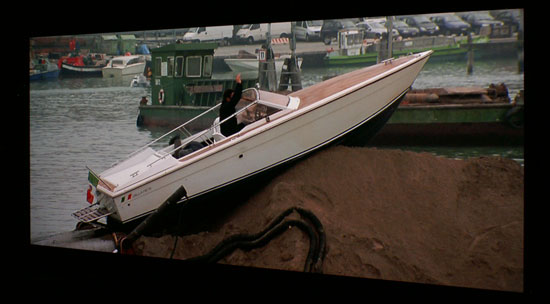 Epson demonstrated the projector in a 2.35:1 setup, but the projector doesn't support the necessary vertical stretch mode so an external Silicon Optix scaler was used: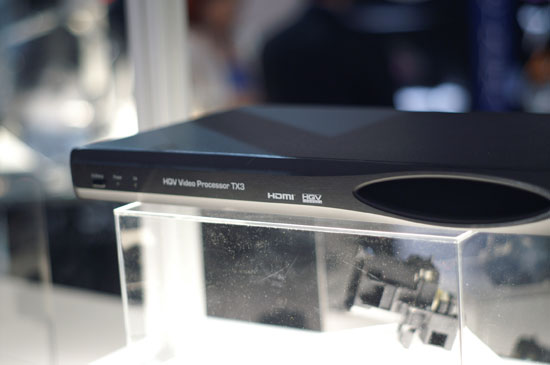 Depending on the eventual street price, the Epson could prove to be good competition for the Panasonic.