Day 2 of CEDIA continued without a hitch, and while the show isn't nearly as stressful as CES, there's still a lot to cover for a relatively small venue (think bigger than IDF, but much smaller than CES).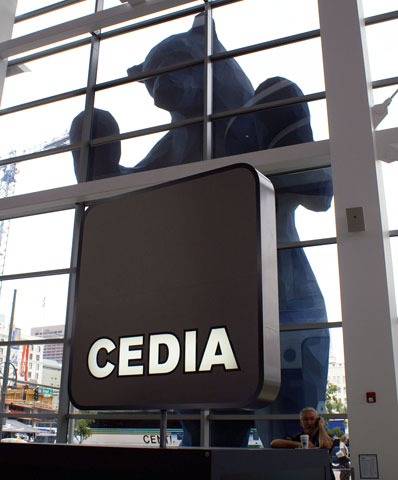 He just wants to come in and play
Today we went through and covered most of the receiver companies (you'll see coverage on that tomorrow), went through and looked at the new high definition player announcements, some new TV introductions and finished off our 1080p projector coverage.
Mitsubishi UltraThin Frame LCD TVs
Toshiba's not the only company touting thin bezel televisions at this year's CEDIA. Mitsubishi was showing off their UltraThin Frame LCD TVs at their booth.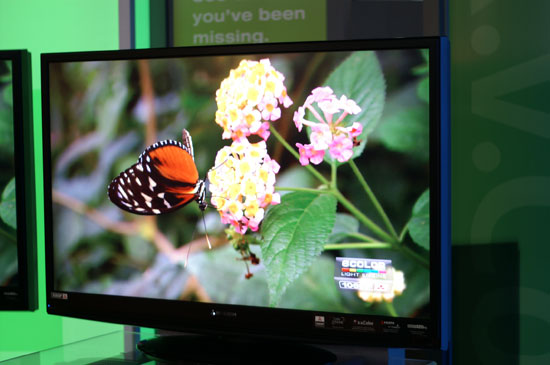 Mitsubishi LT-46144 46" 1080P UltraThin Frame TV