Sony's Receivers: Up close and Personal
Our first stop on day 2 of CEDIA was Sony and we managed to snag some pictures of its new receiver lineup that we talked about yesterday.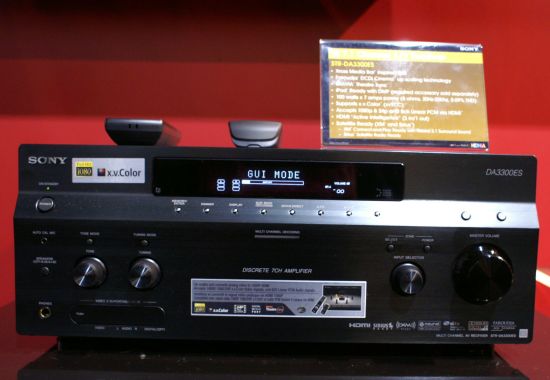 Sony had a STR-DA3300ES on display to show off its PS3 inspired Xross Media Bar GUI: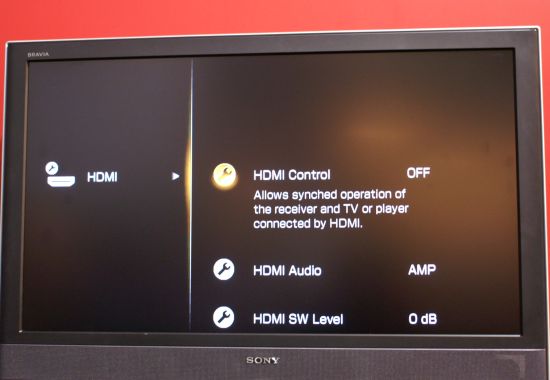 The GUI looks and works well, but as is often the case with CE products the animations were choppy and slow. Sony also demonstrated the BRAVIA Theater Sync support, which enables HDMI-CEC between supported products.
Sony also had its 810 Video Walkman and iPod docks on display, showing how they both work with the new receivers: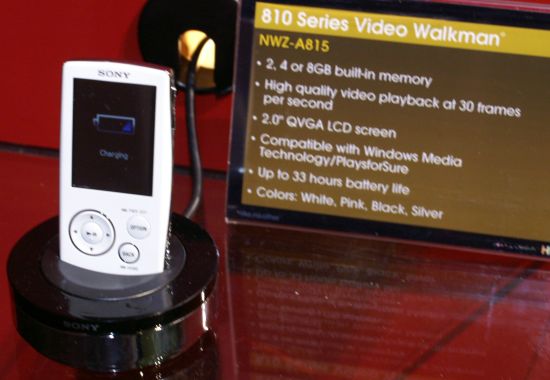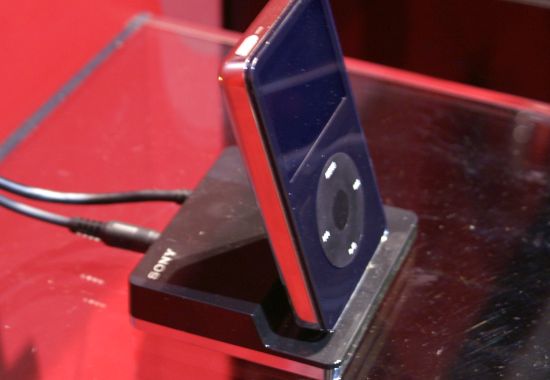 Here we have the rear of the 3300ES: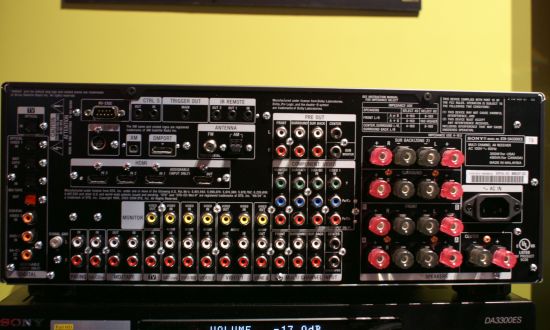 ...and the upgraded model, the 4300ES: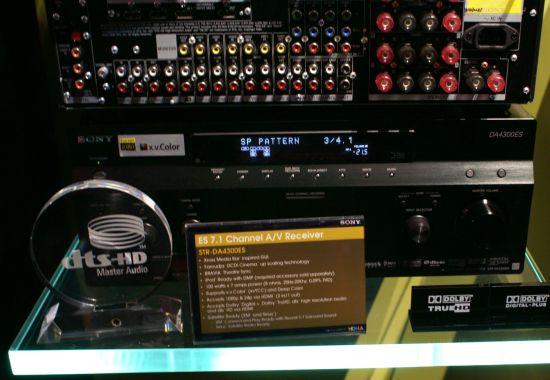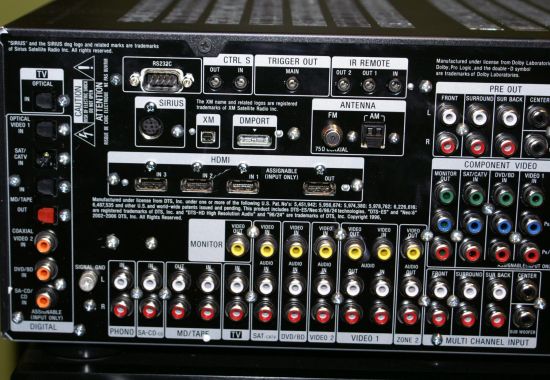 The grand daddy, the STR-DA5300ES adds support for two zone HD video support over component as you can see from the picture below: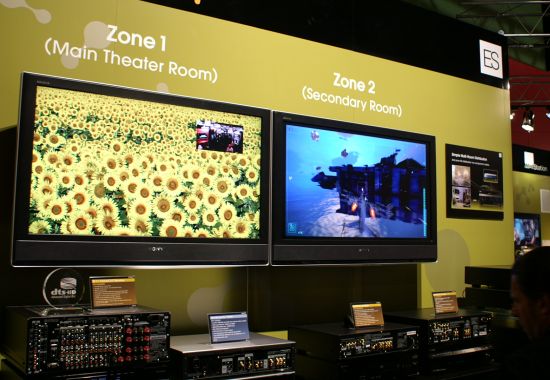 On the back of the unit you can clearly see all six of its HDMI inputs: