Introduction
It's been quite some time since we last looked at a Toshiba laptop, not because they aren't necessarily good laptops but simply because we didn't get the opportunity. With the launch of their new GeForce 8700M GT mobile solutions, NVIDIA was interested in having us take a look at a laptop using the new graphics chip. It just so happens that Toshiba is the first company to bring such a laptop to market, and we were quite interested in seeing what they have to offer as well as how their latest notebooks stack up to the competition.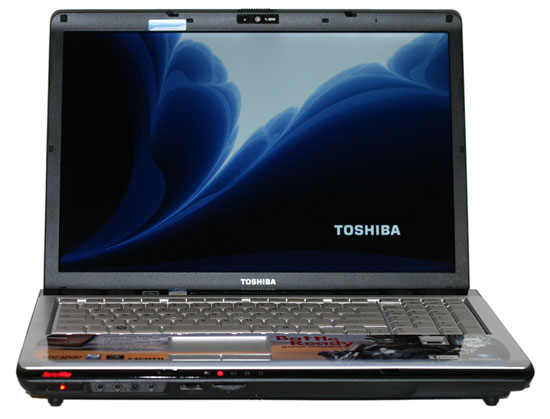 Like the Alienware m9750 and Dell XPS M1710, Toshiba's Satellite X205 is definitely more of a desktop replacement notebook as opposed to a truly mobile solution. It uses a very large 17" chassis that's actually taller than any other notebook we've looked at, although this can be both good and bad. Despite the large size, however, battery life is definitely a step up from gaming/enthusiast notebooks. Pricing is also a bit lower than what you might pay for some of the more performance oriented gaming laptops. The base model X205 starts at $2000, while the upgraded S9359 that we were sent starts at $2500.
While we've been testing this notebook for the past couple of weeks, we have not yet completed running all of our benchmarks, so we will be splitting this review into two segments. For this first installment, we will be focusing on the overall design and construction, and we will take an abbreviated look at general performance, gaming performance, and battery life. We will follow-up with a second article that takes a closer look at the included LCD, additional application performance benchmarks, and we will even give DirectX 10 gaming a shot. Considering that most of our DirectX 10 testing so far has revealed higher system requirements in order to enable the extra graphical effects, however, we are doubtful that even the GeForce 8700M GT will provide a stellar DX10 gaming experience. We will also hold off evaluation of the HD-DVD aspects of this laptop for part two.