Packaging and Appearance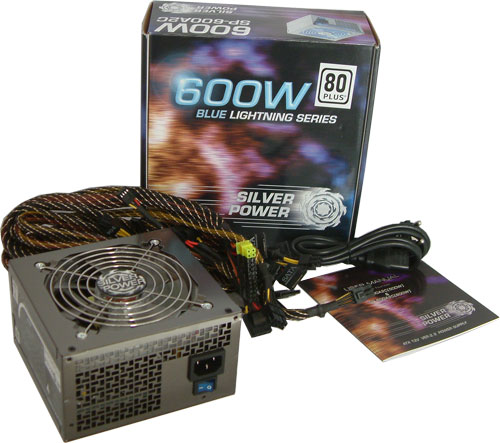 In order to keep costs down, MaxPoint has cut a lot of goodies and extras from the package relative to high-end power supplies. Everything is packed in a colorful box, which provides basic information about the power supply within. The PSU itself has almost no protection within the box and could potentially be damaged during transport - like most users, we've encountered our fair share of DOA power supplies that were very likely damaged during shipping. A small user manual is included that contains very little information, but then again there's not a lot to say.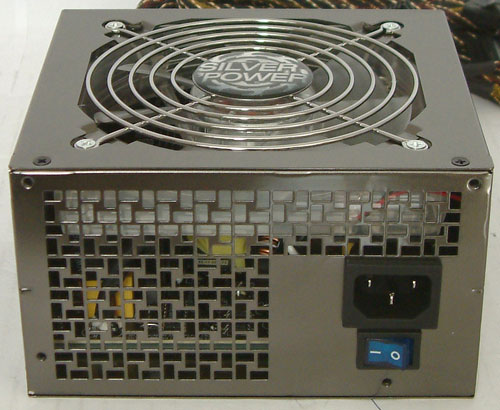 In terms of the power supply itself, the casing is quite unusual. Small rectangles have been punched out of the back of the unit to serve as an exhaust for the airflow. This type of perforation used to be more common in the past, but most manufacturers these days use hexagonal punch outs. The theory is that the hexagon shapes improve airflow without creating turbulence, compromising structural integrity, or creating unacceptable EMI. The approach that Silver Power has taken might be adequate, but we can see that the top portion of the perforations appear to be of little use as the 120mm fan blocks most of these holes. In fact, much of the space on the rear of the power supply seems like it could be used for ventilation. Of course, whether this is actually necessary is something we'll uncover in the course of this review.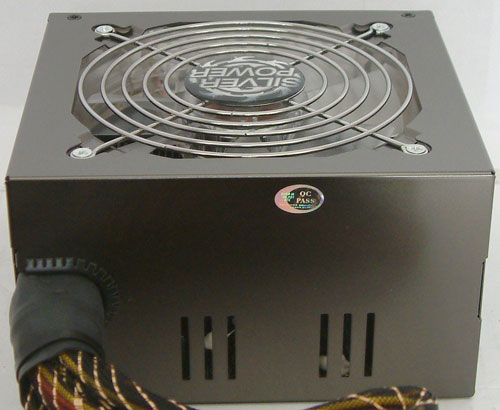 MaxPoint doesn't state the input voltage range on the power supply itself, but this information is indicated on the packaging. The range is listed as 110-240VAC. We tested at our usual 100/115/230VAC however and encountered no problems with a 100VAC input.