Internals - Primary Side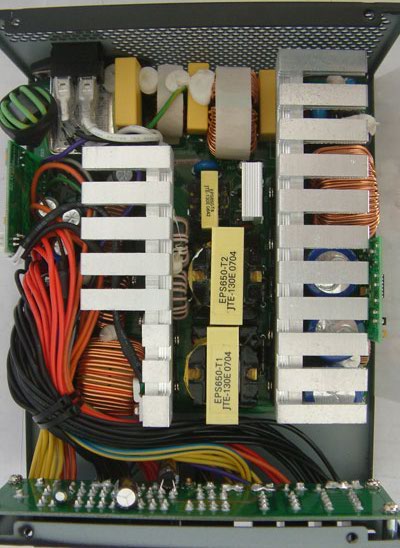 The inside looks almost exactly the same as the Olympia series, with the only significant difference being the length of the housing. The reason for the extra length is pretty clear: Silverstone needed to attach all the cables to the PCB that has the cable management sockets, and in order to accommodate this PCB they needed a bit more space. The above shot also shows how much smaller the secondary heatsink is than the primary. We mentioned this in our Olympia OP650 review and it clearly shows in the temperature results.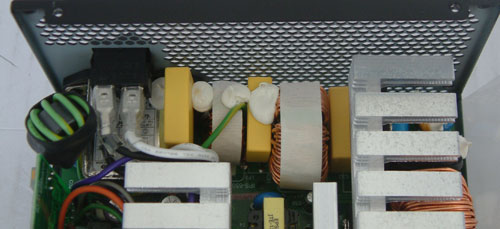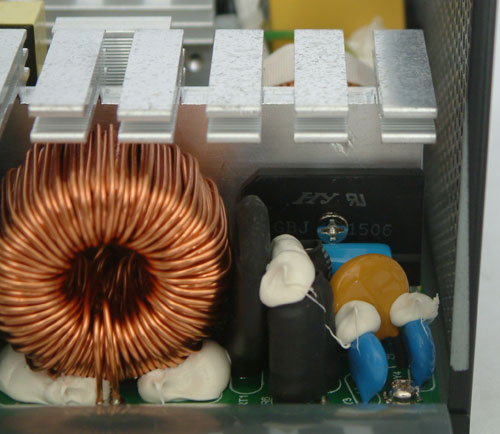 We can also see the high quality construction that comes from Silverstone's robot operated production line in Taiwan. Starting at the back of the unit where air is exhausted, we find the usual transient filtering stage with all the expected components. On the far left side attached to the secondary heatsink we can see the rectifying bridge that converts AC to DC current.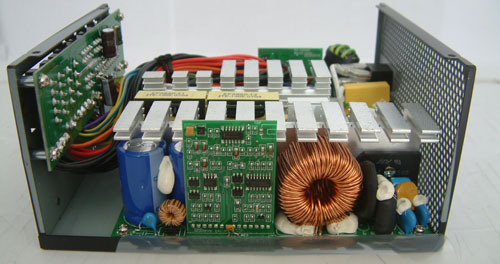 The primary side shows nothing unusual. Here we have the three main 150µF capacitors manufactured by Hitachi, as we saw with the Olympia. They are small enough to fit under the primary heatsink. This is a good idea since it allows the heatsink to be larger, and the larger the heatsink the better the resulting temperatures. The extra length creates more surface area which also helps to dissipate heat better.