Cables and Connectors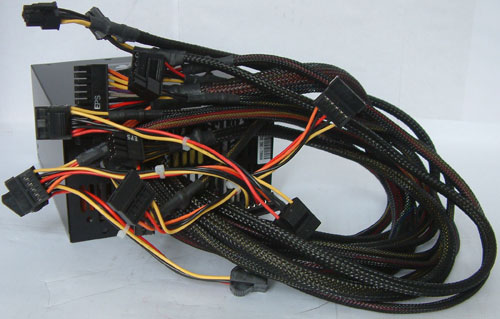 All the cables are sleeved with a black mesh to the first connector; after the first connector the wires are exposed, which isn't a huge problem since the cables are often help in place with cable ties. However, for those that value aesthetics, this may not be an ideal solution.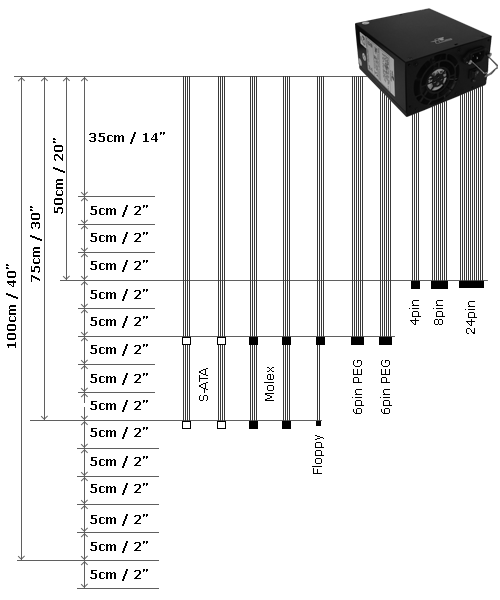 With lengths of up to 75cm the cables are long enough for most of the cases. For a "gaming" PSU we would have appreciated more PEG connectors. Two PEG connections are sufficient for most configurations, but both are 6-pin and it would have been good to get at least one 8-pin PEG connection. Higher-end setups could potentially use up to four PEG connectors, and since this power supply is capable of driving such a setup it's unfortunate that the necessary cables are not present.
The Hook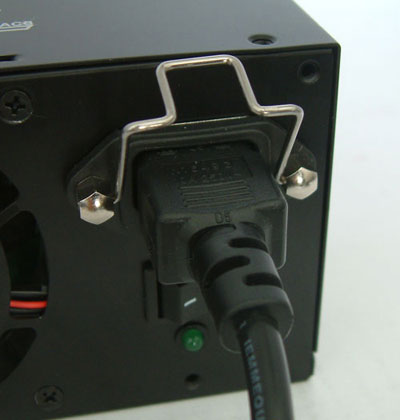 The hook for the power cord was a great idea and is implemented in all of Zippy's retail products. You just plug the cord in and slide the hook over it. Afterwards, it would require quite a bit of force to remove the cord, so accidental disconnects will hopefully be eliminated.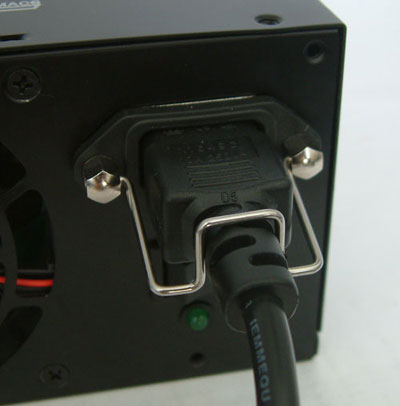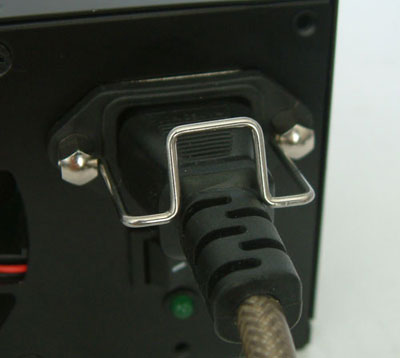 The hook is designed to work with the included power cord from Zippy since it has the correct shape. As seen in the second picture, it does not work with some other cords, so if you like the feature you will want to make sure you use the correct cable.