Intro
Zippy is a name that is probably not too familiar to most of our readers, since their gaming series was the first step into the retail market not long ago. However, Zippy is actually not a newcomer to the PSU business, as they have been in that market for over 20 years. Up until now, Zippy has specialized in server and redundant power supplies and has become an established name in that segment. When it comes to reliability in the server market, Zippy is one of the names at the top of many lists.
Producing that type of power supply requires a lot of research and background work, which is a good starting point for entering the retail market. In the server market reliability is probably the most important requirement, and that's where Zippy has built their reputation. Today, we're looking at the Gaming-series G1 with 600W. We have also received several more product samples from Zippy and will review them in upcoming weeks. All Zippy power supplies are made in Taiwan which gives the company a better control over the production and quality control; it may not make them inexpensive, but there are times when it's best not to cut corners.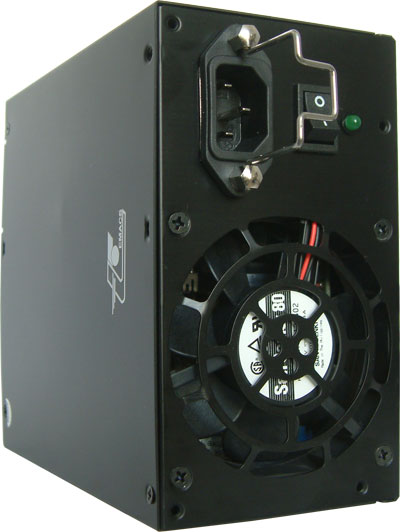 The GSM-6600P (G1) comes with a single 12V rail as we have seen on many power supplies in recent months. This is against the regulation of the actual Power Supply Design Guide, but the guidelines are often disregarded by many manufacturers. The reason it's being ignored is that some manufacturers feel having a single 12V rail that support a higher load helps them to create a more stable PSU that can avoid situations that might lead to a blue-screen/crash/restart when one of the rails gets overloaded, i.e. by a graphics card that requires too much power. This is a somewhat dubious claim, and we will make sure to dig a little deeper into this matter.