Package and Appearance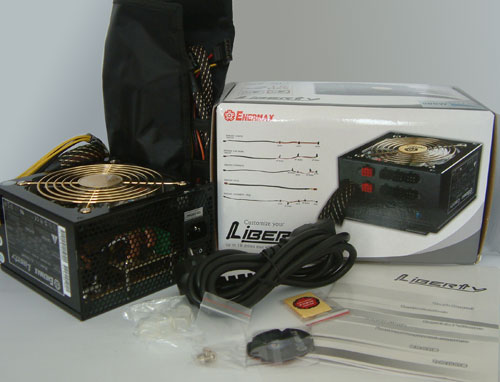 The power supply comes in a big box that is clearly designed for a retail store. You can find all the important information on the sides of the box. Enermax often likes to include a few extra goodies with their packaging, and that's the case with this unit. We found stickers and little Enermax magnets for your refrigerator, along with the expected power cord and screws. The component cables are stored in a high-quality bag and not simply attached to the PSU like we have seen with some other power supplies (i.e. Silverstone). In addition, you get three silicone caps that can be used to cover jacks that are not in use, helping to protect the jacks from dust and other debris.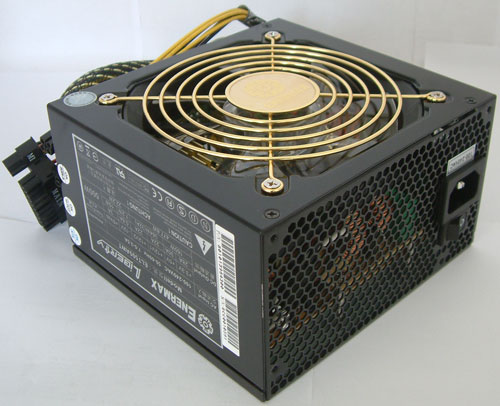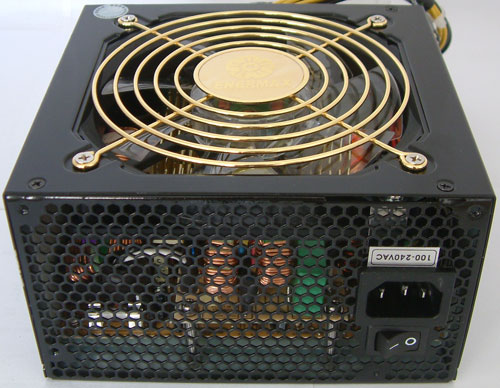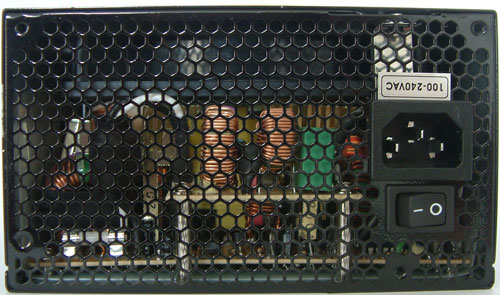 The power supply itself comes in a shiny black coating. The 12cm fan is located in the middle of the lower side behind a shiny golden grille. The PSU uses a standard universal input and allows the usual 100-240VAC. The back of the casing that will be accessible when the unit is installed into a PC has hex-shaped holes all over to provide ample ventilation for the internal components.