Intro
Today we will be looking at the Enermax Liberty 500W power supply. Liberty? But that PSU is two years old! Yes, as a matter of fact it is, but since its release a few years ago it has served the community well, providing stable power and low failure rates. We thought it would be worthwhile to take a look at it and see how it compares to some of the latest and greatest PSUs we've been reviewing. It's still a very stable offering, and users running such a power supply will hopefully be able to determine whether or not they need to consider upgrading anytime soon.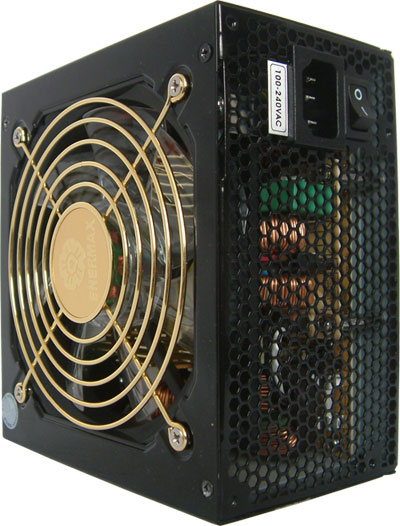 Enermax has been in the power supply (and case) market for ages, and anyone who has taken the time to build and/or mod a PC in the past decade should already be familiar with the Enermax name. When they were founded in 1990, Enermax was one of the first companies to begin selling retail power supplies to the market, helping to bring us to where we are today. Over the past few years we've seen a tremendous growth of Enermax products, particularly when it comes to introducing new technology and being the first to market with new standards. Enermax has built up a successful team over the years with branch offices and warehouses around the world. Their headquarters are located in Taoyuan, Taiwan.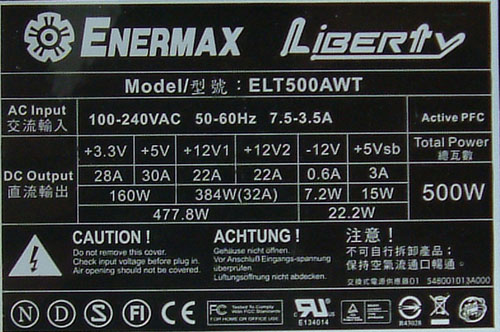 The Liberty was designed with cable management as one of the features, which continues to provide good flexibility two years after purchase. The discussions around the web about voltage drops caused by the modular cable design and the extra resistance that can create do not seem to be a problem for Enermax - they continue to design current models with modular cables. Enermax promotes the flexibility of cable management in their advertising, and it is said that you can run a decent high-end system with the smaller 400W Liberty and a few extra cables. For people who own a Liberty power supply that are looking to upgrade, they don't necessarily need to buy a new power supply. A few extra cables will be enough to run many newer systems as well. The 500W model comes with two 12V rails supporting 22A each - plenty strong for all but the most demanding configurations - and we will see later that their OCP is even a little higher than stated.