The Demo: Phenom at 3.0GHz, Today
Clock speeds have been a major blemish for AMD's Barcelona thus far. At Computex, we couldn't even get our hands on a chip that ran faster than 1.6GHz, and AMD just recently announced it would launch in August at 2.0GHz and below. With Intel pushing 3GHz today on 65nm, AMD needs to do more to compete, as it isn't competing against a low IPC chip like the Pentium 4 any longer.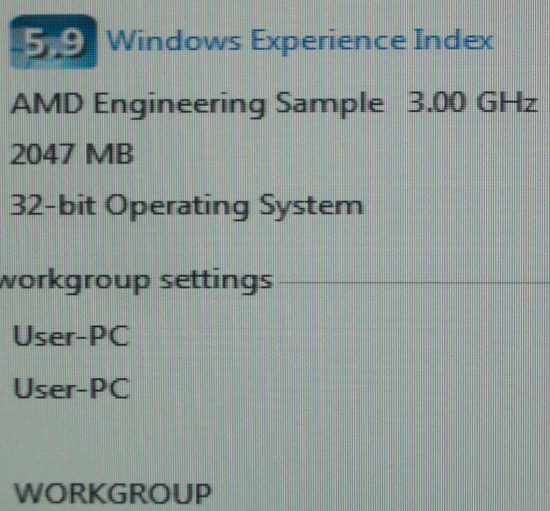 In a demonstration designed to prove that Phenom isn't broken, AMD featured a quad-core Phenom X4 processor, with standard cooling, running at 3.0GHz. While Phenom won't be anywhere near that clock speed when it launches at the end of this year, AMD expects to be at 3GHz within the first half of 2008.
It's a nice demo, at least we know that the architecture isn't broken, but the time frame is still troubling. Luckily for AMD, Penryn will only be available as a high end Extreme part in 2007, buying a little more competitive time.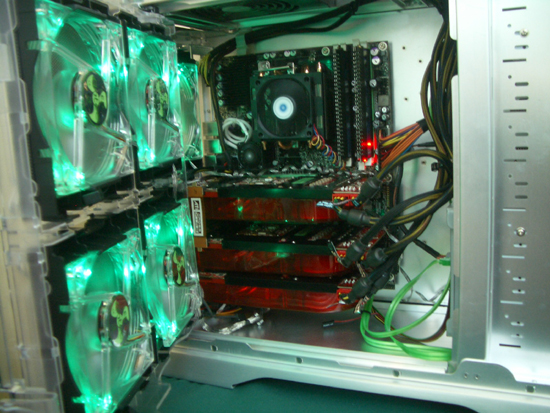 The 3GHz Phenom had a somewhat talented backup singer: AMD also showcased three Radeon HD 2900 XTs running in CrossFire mode.