We finally have it! After well over a year of asking nicely, rudely and creatively - we know when AMD's next generation microarchitecture is being launched.
Well, sort of.
Barcelona, as you maybe remember, is the code name for AMD's next-generation server processors. AMD recently announced that in August, it will unleash Barcelona unto the world at clock speeds of "up to 2.0GHz." But Barcelona only applies to the server world, and today we're reviewing a desktop microprocessor, so when do we get to see AMD's brand new Phenom processors on the desktop?
We'd expect Phenom in our hands 30 days after Barcelona's launch, making it approximately September/October by the time you'd see a preview/review and widespread availability about 30 days from that. If all goes perfectly, AMD's Phenom chips should be in customers' hands by November or December at the latest.
Penryn, Intel's 45nm update to its current Core 2 processors, will also make its debut at the end of this year, potentially spoiling AMD's launch party. A few possibilities exist with Penryn:
1) Penryn could launch across the board at all clock speeds and at competitive prices, quite possibly the worst case scenario for AMD, or
2) Penryn could launch strictly at upper clock speeds/price points, allowing AMD to have an easier time competing at lower speeds, or finally
3) Penryn could launch at lower clock speeds and price points, giving AMD an equally hard time as in the first scenario
It's important to recap AMD's impending launch as we've had yet another round of price cuts, making buying a new CPU today very attractive.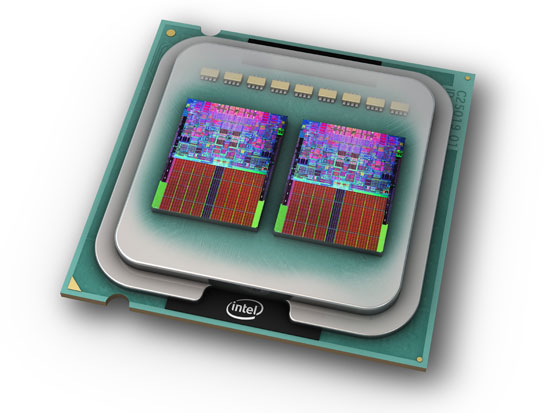 Today is supposed to mark the introduction of the first 1333MHz FSB quad-core Core 2 Extreme processor, the QX6850 (mouthful anyone?), as well as the official launch of the entire 1333MHz FSB lineup. But this is the second Core 2 Extreme launch that coincides with a ridiculous (in a good way) price drop, so we can't help but shift our focus for this story, at least for starters...
| | | | | |
| --- | --- | --- | --- | --- |
|  CPU | Clock Speed | FSB | L2 Cache | Pricing |
| Intel Core 2 Extreme QX6850 | 3.00GHz | 1333 | 4MBx2 | $999 |
| Intel Core 2 Duo E6850 | 3.00GHz | 1333 | 4MB | $266 |
| Intel Core 2 Duo E6750 | 2.66GHz | 1333 | 4MB | $183 |
| Intel Core 2 Duo E6550 | 2.33GHz | 1333 | 4MB | $163 |
What's launching today