Antec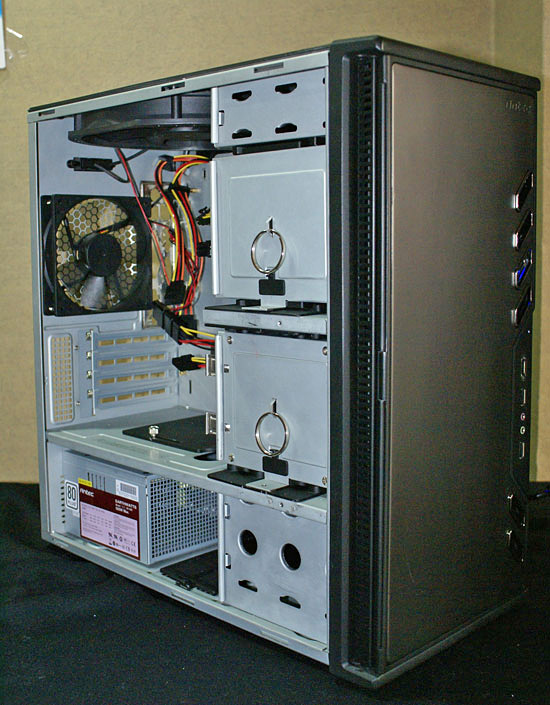 Antec
was displaying several new case design but a couple stood out from the rest. Their new M-P180 series takes all of the features from the full size P182 and compresses it into a mini-tower case designed specifically for uATX board designs. The case features a top mounted 200mm fan, removable drive bay cages, quiet design parameters, and should be available in August.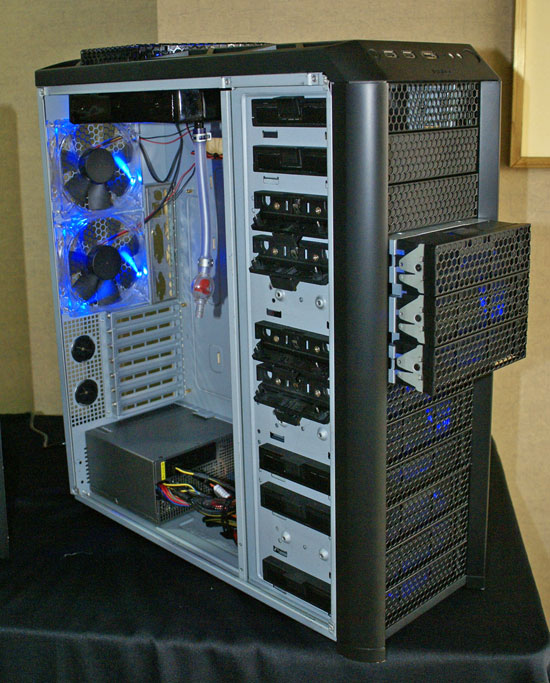 The new Twelve Hundred series is an update to one of our favorite cases around the lab, the Nine Hundred Series. Antec has listened to their users and is now including easy access fan filters for the front fan mounts, a specific water cooling version designed with a built-in large radiator tank and access points, and a 200mm fan top mount fan with the option of an additional 200mm fan for the door. .
Compro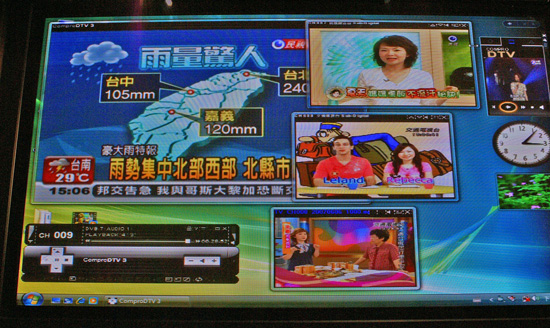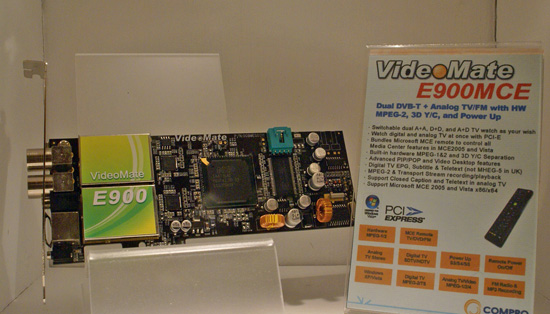 Compro
had several new products at the show this year with their new DTV3 technology running on Windows Vista being one of the more impressive demos we noticed in the TV Tuner market. In conjunction with the new E900MCE tuner card, we were able to display up to nine unique windows on Vista with each one running a separate TV or Video In line feed. This included the ability to run multiple TV feeds in the Vista Sidebar.