We are wrapping up our Computex 2007 coverage with a quick look at a few products that caught our eye during this year's show. While we desperately wanted to bring you Barcelona and X38 results, neither platform was truly ready yet for benchmarking. Hopefully, we will have test results in the near future but for now we need to get back to the job of providing reviews for products we already have in-house.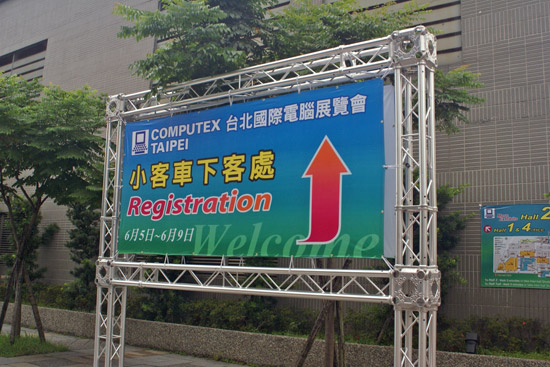 Enermax
Enermax
offers a complete line of power supplies and related products for the PC.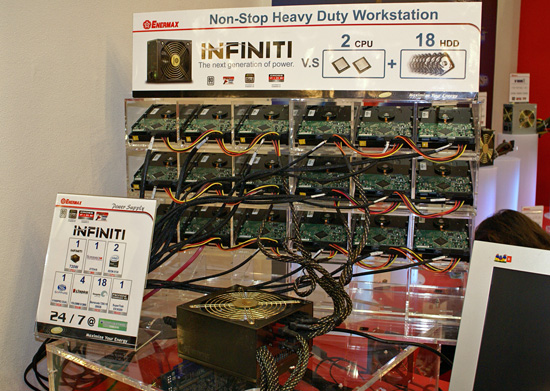 Enermax was showing off a demo system that had two Intel Xeon 5150 processors, SuperMicro X7DA8 MB, Sapphire X1950Pro Dual, and 18 Seagate 7200.10 250GB drives running off their Infinity 720W power supply.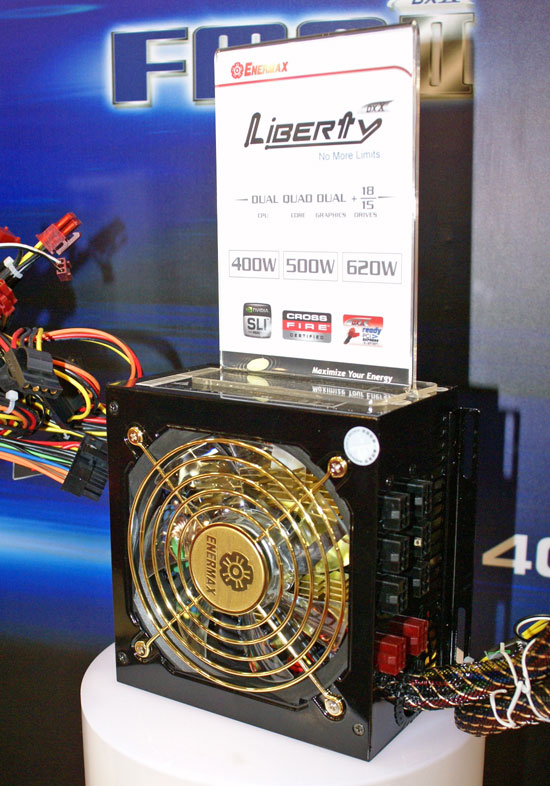 One of the more interesting power supply lines we noticed at the show this year was the Enermax Liberty lineup. Not so interesting for the power ratings or design, as just about everyone has 400W to 620W power supplies, but for the fact that even their 400W system is certified for CrossFire operation (up to X1950XT) and even comes with the 6+2 pin adapter for the new PCIe 2.0 spec cards.