In our initial
Computex preview article
we focused primarily on motherboards and a few multimedia devices that we were shown. Most of the talk in the motherboard market currently centers around Intel's new P35 and upcoming X38 chipsets, although we have also seen a few AMD Barcelona servers as well as some NVIDIA chipset motherboards. We're going to leave additional coverage of motherboards for another day, as today we're taking a look at mobile devices.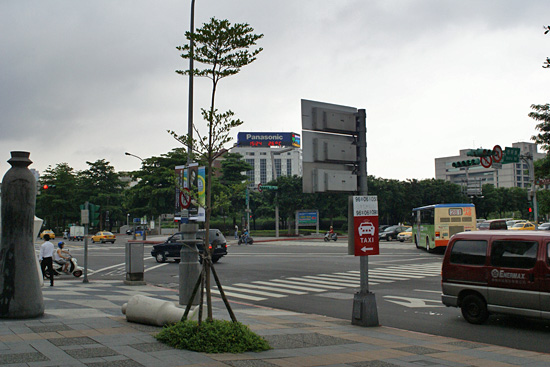 In terms of raw performance, laptops are decidedly less sexy in the eyes of many enthusiasts. The main problem is that heat and power requirements are a major problem when you try to stuff a bunch of high performing parts into a small chassis. While there are certainly high-performance laptops available, the cost and performance offered is still at least a generation behind the latest desktop computers. The good news, naturally, is that the vast majority of people don't need quad core processors, 8GB of memory, and 8800 GTX SLI/HD 2900 XT CrossFire for their everyday computing needs.
Intel has recently released their
Santa Rosa
mobile platform that brings improved Front Side Bus speeds and power management to the Core 2 Duo product line. While our initial look at the platform didn't show a significant advantage relative to the earlier Napa platform, neither did it show any disadvantages. Santa Rosa will also add support for future Penryn based mobile processors, so provided prices are competitive and you can get all of the features you desire Santa Rosa is now our mobile platform of choice.
Intel isn't only one updating their mobile offerings. NVIDIA recently launched their
GeForce 8 Series
mobile parts, and AMD is also working on releasing their Radeon 2000 Series laptop offerings. Both of these bring DirectX 10 support to the latest laptops, along with support for full acceleration of HD video content. In our experience, laptop users are far more likely to watch movies using their computer than your typical desktop user -- if you're at home sitting in front of a computer watching a movie, wouldn't it be easier to just plunk down in front of your television instead? That being the case, Blu-ray/HD-DVD support in laptops along with a graphics chip that can accelerate the decoding process is something quite a few people are interested in seeing, and not surprisingly there were quite a few laptops on display that offered such features.
What about AMD's mobile platform? On the processor side of things, AMD has now started shipping 65nm Turion X2 processors, which will hopefully lower power requirements slightly, but we were told not to expect any significant performance improvement clock-for-clock relative to the 90nm parts. We will have to wait for the upcoming Griffin processors and the Puma platform before we see any other significant changes to the AMD mobile sector. Not surprisingly, there are far more Core 2 Duo laptops being demonstrated than Turion X2 laptops, but we did see at least one "all AMD" laptop on the show floor. Prices do tend to be a bit cheaper, however, so if all you're looking for is a decent entry level laptop then an AMD offering might be appropriate.
Now let's take a look at some of the latest trends in notebooks as we visited the Acer, ASUS, Gigabyte, and MSI booths.