ASUS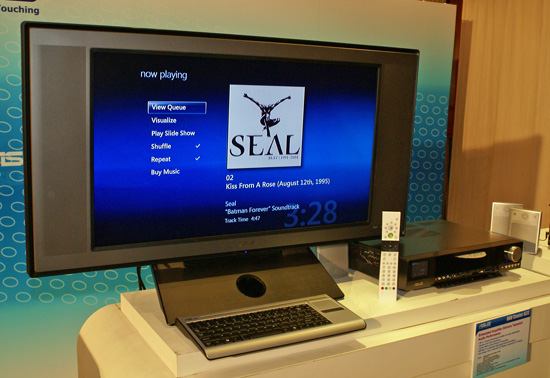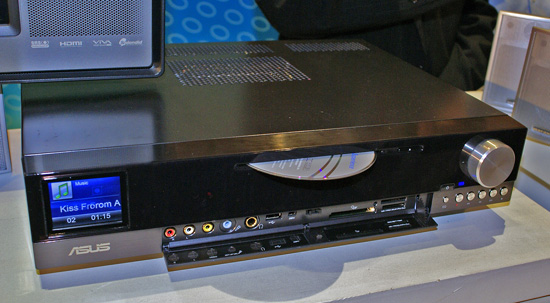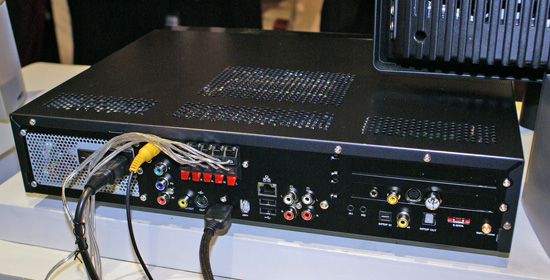 ASUS was showing off their new DAV Center A33 embedded amplifier unit that features an AM2 X2 4000+ CPU, Windows Vista Home Premium, a 160GB or 320GB hard drive, DVD-RW multi-drive, Dual TV Tuner Card (with Analog and Digital capabilities), WiFi 802.11n, Bluetooth, and Gigabit connectivity. The unit features full HiFi 5.1 channel capability along with 1080p playback. The system will retail for $999~$1499 depending upon configuration choices and Blu-ray support is expected by year end.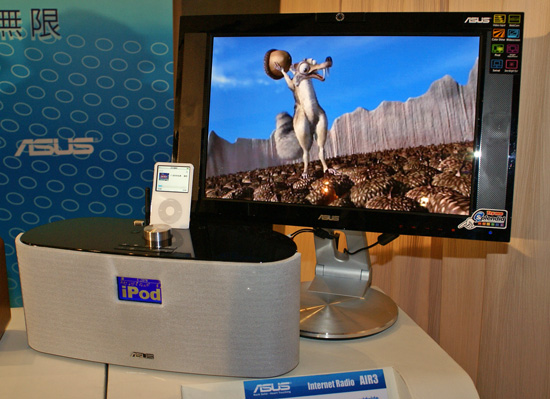 ASUS is also launching a series of Internet Radio products with the top product being the AIR3 system that also features universal iPod docking support that includes both audio and video out capabilities from your iPod. The system also features both 10/100 Ethernet and 802.11b/g connectivity. The speakers feature a dual port design and 5W output.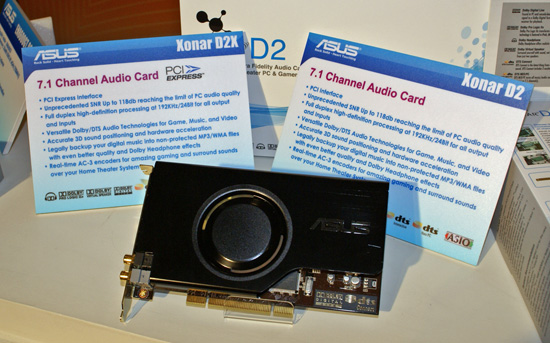 One of the most interesting products we noticed was the new ASUS Xonar D2 audio card that is available in both PCIe and PCI configurations. We will have a complete rundown on the card and a preview shortly but the specs are impressive. ASUS is using a proprietary codec chipset called the AV200 along with Burr-Brown PCM1796 digital to analog converters, and Cirrus Logic CS5381 analog to digital converters.
Quick Comments
Our first preview barely scratches the surface of current and future product introductions at Computex 2007. We will provide expanded coverage over the next few days looking at just about every product category imaginable for the PC. In the meantime, based upon thermal figures for the upcoming Intel X38 and NVIDIA MCP7x chipsets, we highly suggest you start thinking about adding additional cooling capacity to your room or moving to a colder climate. More from hot and humid Taipei tomorrow....