Flash Storage
Transcend
Transcend
is a large manufacturer of memory and storage products that was founded in 1988. Their current product portfolio has grown to include over 2,000 memory modules of every type: flash memory cards, USB pen drives, portable HDDs, multimedia products, graphics cards, and other accessories.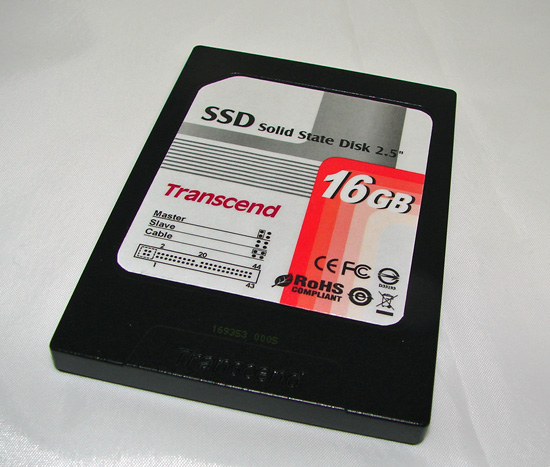 Transcend has provided us with a sample of their latest 2.5" Solid State Disk (SSD) that features a 16GB capacity and 44-pin IDE interface and is designed for the industrial or rugged laptop market. This drive features MLC technology but with an improved controller interface that should result in write speeds above 30MB/s and read speeds around 20+MB/s.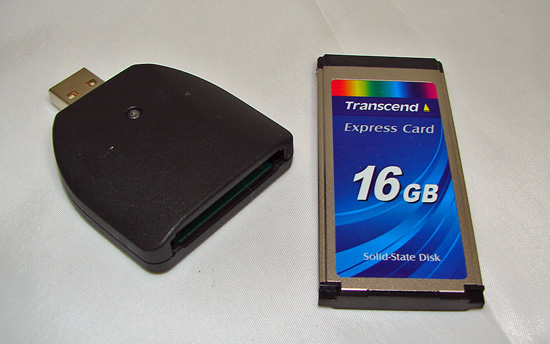 Another interesting product we noticed was their new ExpressCard SSD unit that features a USB 2.0 interface, Vista ReadyBoost capability, and capacities up to 32GB. Expect to see a review of both products shortly - after all, what else is there to do in rainy Taipei at night?
Various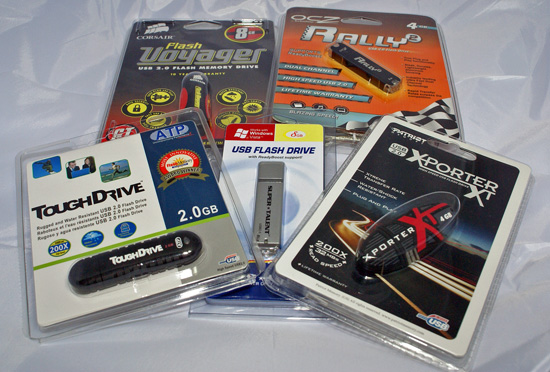 We have already met with most of the major players in the USB flash drive market and although there are not any significant new product introductions coming in the next few weeks, you can expect improved capacities and speed increases later this year. We received over a dozen samples of the latest USB flash drives from a wide variety of suppliers that will be part of our USB flash drive roundup coming later this month.
Motherboards
We will have significant coverage of motherboards products during the course of our Computex reporting as we visit each motherboard manufacturer and discuss product plans for the coming months. The products we are presenting today are a few that caught our eye during our first visits.
ASRock
ASRock
is one of our favorite value/budget motherboard manufacturers and they are releasing several boards at Computex this year.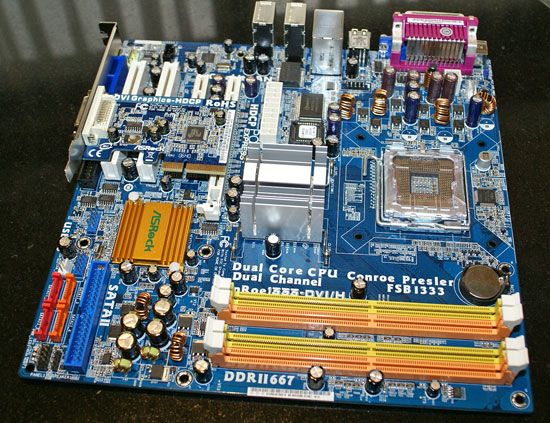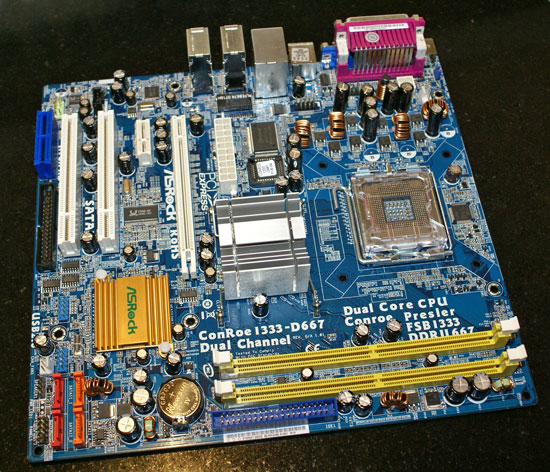 One of their primary Intel board releases will be the ConRoe1333-DVI/H R2.0 and Conroe1333-D667. Both boards feature the new 945GC A2 chipset that brings full 1066FSB and DDR2-667 capability to the venerable 945G chipset. The DVI/H board is the premium board offering a separate DVI-HDCP card for DVI-D graphics output. Both boards are Vista Premium 2007 ready and ASRock guarantees the boards' ability to run up to or slightly exceed the 1333FSB level with most Core 2 Duo processors. However, the boards
do not support
the quad core processors. Availability should be immediate with pricing staring around the $75 level, although it will vary depending upon the market.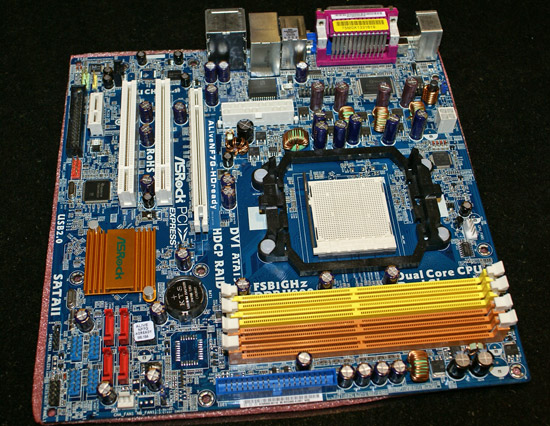 ASRock's latest AM2 offering is based on the new NVIDIA 7050 / nForce 630 combination that offers native DVI with HDCP support. The board supports up to 720p playback through Blu-ray or HD-DVD devices and with the latest PureVideo drivers we have to say the playback capabilities looked impressive when compared directly against the AMD 690G products. This board also features Gigabit LAN through the Realtek RTL8211B and HD Audio utilizing the Realtek ALC888. The board should be available in the next two weeks with pricing to be set shortly.