Gigabyte GA-P35T-DQ6 Board Layout and Features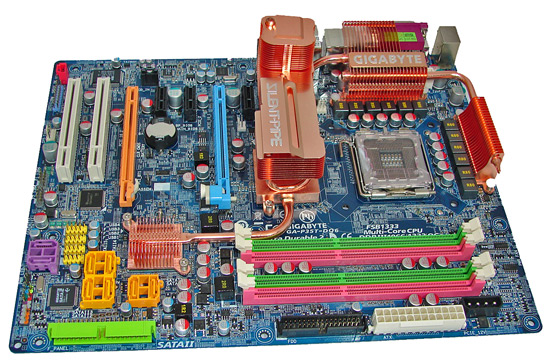 Click to enlarge
Gigabyte provides the user with a good layout considering the massive heatsink system employed on this board. The board features a dual six-phase power regulation system and 100% use of conductive polymer aluminum capacitors that provided excellent stability during testing at stock and overclocked speeds. The P35T-DQ6 installed easily into our Cooler Master CM Stacker 830 case and cable management was very good for power, optical, and hard drives, although the 8-pin ATX connector was a tight fit due to the heatpipe system.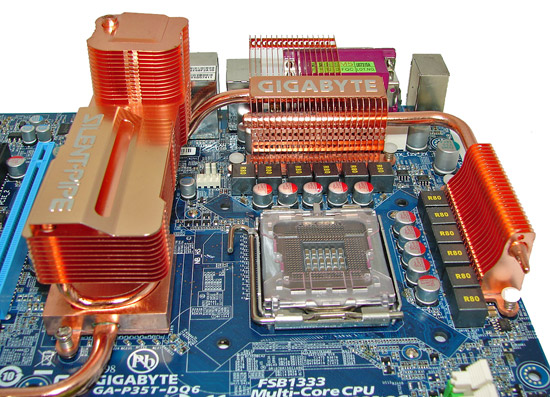 Click to enlarge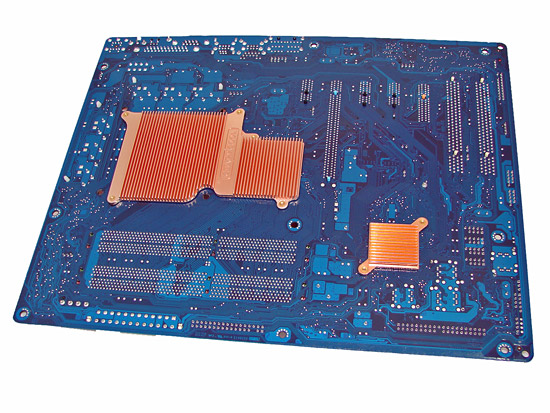 During our overclocking tests we found the massive heatpipe system worked well but additional airflow was required to ensure stability. However, our larger heatsinks such as the Scythe Infinity barely fit and were difficult to install. Also note that the cooling backplate on the bottom of the board requires removal or the use of longer screws to attach coolers that require a backplate mount.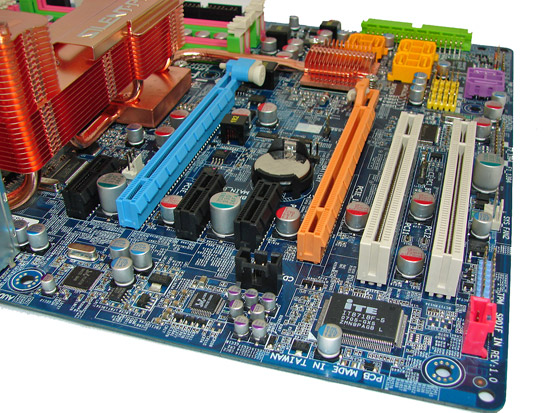 The board comes with two PCI Express x16 connectors (1x16 electrical, 1x4 electrical), three PCI Express x1, and two PCI 2.2 connectors. This is a very good dual x16 connector design. The second PCI Express x1 slot and first PCI slot will be physically unavailable if you utilize a double slot card design in either x16 slot.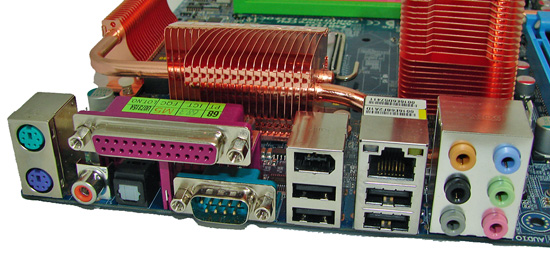 Unlike the ASUS P5K series, Gigabyte took a more legacy approach with the rear panel options. The standard PS/2 mouse and keyboard ports, parallel, and serial ports are included compared to ASUS only including a PS/2 keyboard port.