Introduction
It has been just over a year since we first looked at
Dell's XPS M1710
notebook. When we initially reviewed it, it sported the fastest currently available Intel mobile processor, the Core Duo T2600 (2.16 GHz). It also included NVIDIA's at the time sparkling new GeForce Go 7900 GTX graphics chip. Naturally, the result was some of the fastest performance we had ever seen from a gaming notebook. One downside was that the price was equally high, but when you look at the various gaming oriented notebooks that are available the XPS M1710 remains competitive.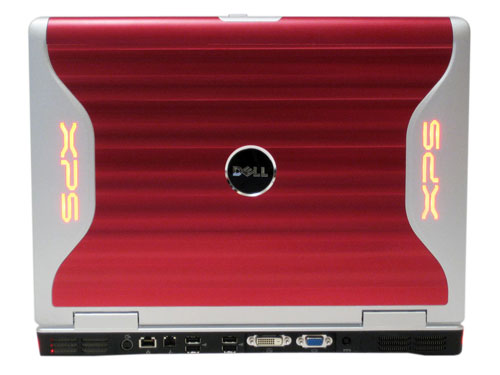 Since the initial review, a few new products have launched. On the graphics side of the equation, NVIDIA now offers their GeForce Go 7950 GTX (600/1150 MHz Core/RAM), which offers slightly improved core clock speeds relative to the original GeForce Go 7900 GTX (500/1200 MHz Core/RAM). There has been a minor drop in GPU memory speed, but the increased core speed more than makes up for this. The far bigger product launch that has occurred is of course Intel's Core 2 Duo line, which addressed pretty much all of the shortcomings of the original Core Duo as well as providing higher clock speeds in the mobile market.
We have looked at several Core 2 Duo equipped laptops, including laptops from
ABS Computers and ASUS
; the ABS Mayhem Z5 even competes as a gaming notebook and it included a GeForce Go 7900 GTX (and is now available with a 7950 GTX). The difference and the point of this article, as you have likely guessed, is that Dell's XPS M1710 also gives customers the option of purchasing a Core 2 Duo T7600G. The T7600G is something like the Core 2 Extreme for laptops, in that the multiplier is unlocked. Ever since the launch, enthusiasts have found the Core 2 Duo chips to be highly overclockable, at least on desktop computers. There are few laptop manufacturers that offer any such capabilities, so this is the first chance we've had to try mobile overclocking.
Besides faster graphics cards and processors, a few new storage options are also available, as well as the Windows Vista operating system. We won't go into a lot of detail about the construction and design of the XPS M1710, as the external appearance hasn't changed at all since our initial review. We
refer back to that
along with the
follow-up article
for those interested in additional details, but we will still start with a brief look at the features of the system we were sent for review.