Supreme Commander Performance
This is the first time we've included Supreme Commander in our graphics benchmarks as well. There is a built-in performance test accessible by appending /perf to the command line. This performance test is quite long, so we edited the script (Gas Powered Games uses lua scripting) to skip over one or two of the longer battles. This way we still have a four or five minute test scenario that pushes graphics pretty hard. This test was run with all the graphics settings turned all the way up, and the framerate is fine for gameplay at 1280x1024 on both our 8600 cards. Getting up to 1600x1200 and beyond is pushing the limits though, and settings my need to be decreased.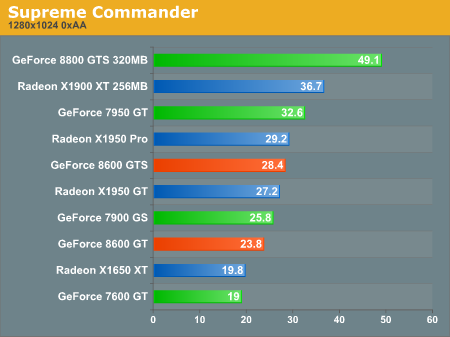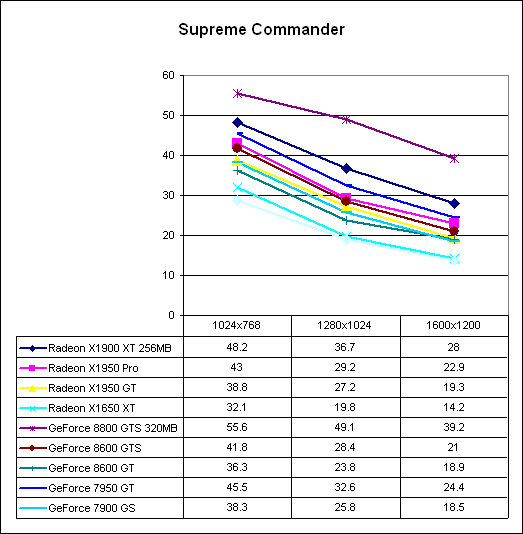 The 8600 GT only beats the X1650 XT and the 7600 GT, which is not where we would like to see performance. As for the 8600 GTS, it leads the X1950 GT and 7900 GS, but this still means the 8600 GTS comes in last in its price class losing to the X1950 Pro, 7950 GT, and X1900 XT 256MB.