Exterior
There is really no point in skirting around the P182 SE's most fantastic selling point. Both side panels and the front door are coated in an incredibly well polished stainless steel finish.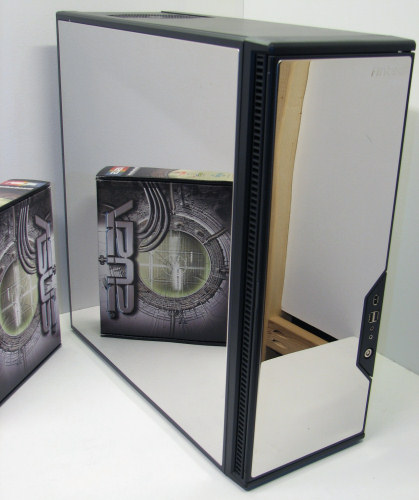 Click to enlarge
The finish is so clean in fact, we found it hard to really take a good picture of the case. Faced with this challenge, we figured it might be best to just take a few pictures of exactly what we saw when photographing the unit.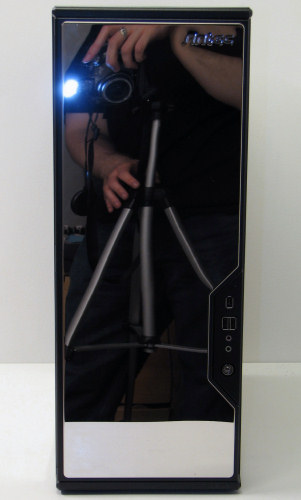 Click to enlarge
Just as the original P180 and all of its siblings, the P182 SE does not have much at all on the front side when the door is closed. "Antec" is embossed in the top right corner, but other than that only the ports and a lock for the panel are visible.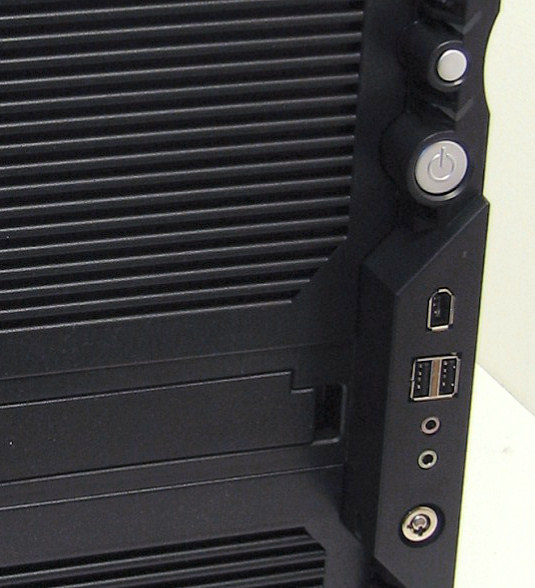 The case comes with two USB ports, a FireWire port, headphone and microphone jacks, as well as power and reset buttons all accessible on the front of the case. When the door is closed, the power and reset buttons are covered -- a good way to keep prying hands away from your system.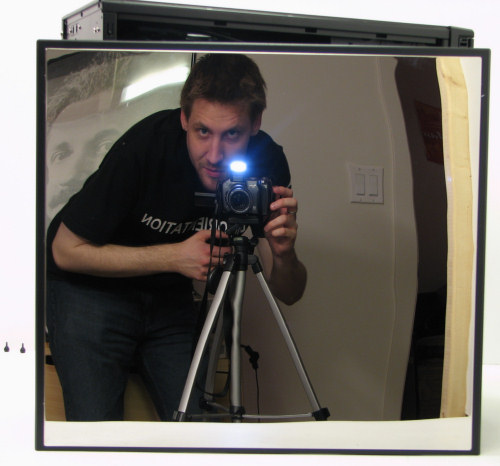 Getting back to the finish and its reflectivity though, the side panel in particular could almost be suitable as a replacement for most bathroom mirrors.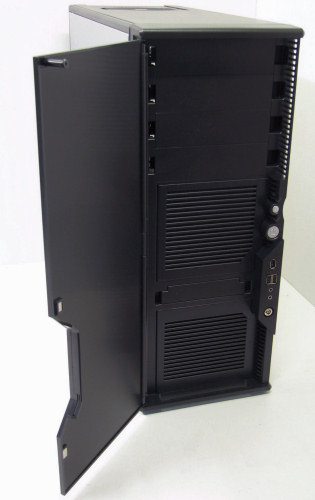 Click to enlarge
As soon as the door is opened, however, we are greeted with the familiar sight of a matte black plastic finish encompassing the power and reset buttons. The door is magnetically latched and it takes just the right amount of effort to open it up. It also hinges back all the way to the side of the case for users who would prefer to have it always open. Like its predecessors, the P182 SE allows for four 5.25" drives, one 3.5" drive, and gives easy access to both 120mm fan filters for cleaning.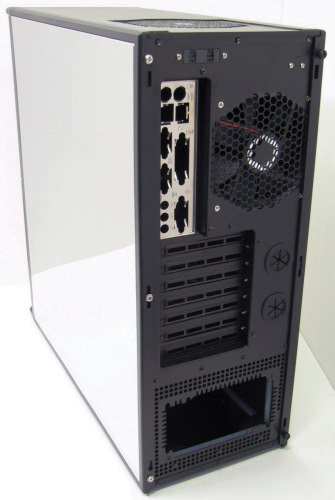 Click to enlarge
One of the bigger additions to the P182 over the P180 is the inclusion of externally accessible switches for the top two fans on the back at the top of the case. This of course makes its way into the special edition as well, which is quite an improvement over having to take off the side panel and find the switch for each tri-cool fan. The soft rubber water tubing ports make their appearance on the back too, for an easier installation of external water cooling kits.