General Performance
Although our usual general performance suites aren't available under Vista, something we often use in our motherboard reviews is: PCMark '05. PCMark is a somewhat unusual benchmark as it is a synthetic performance test that tries really hard to be applicable to the real world.
The tests used by PCMark '05 and the applications they are based off of are listed in the table below: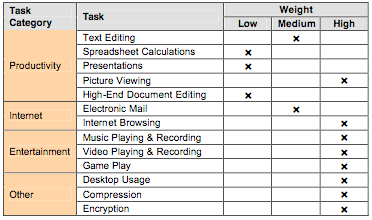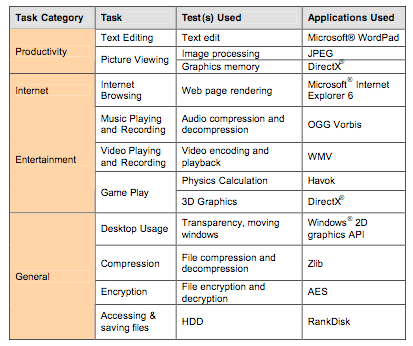 We focused on two of the PCMark tests: the system test suite and the CPU test suite. The system test suite is composed of the following tests: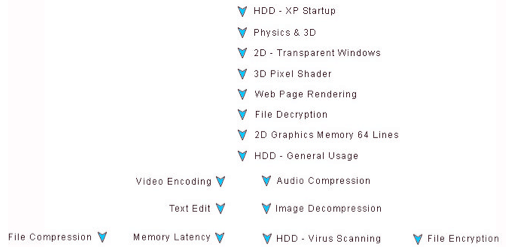 And the CPU test suite consists of the following tests:

We reported the overall PCMark and CPU test scores.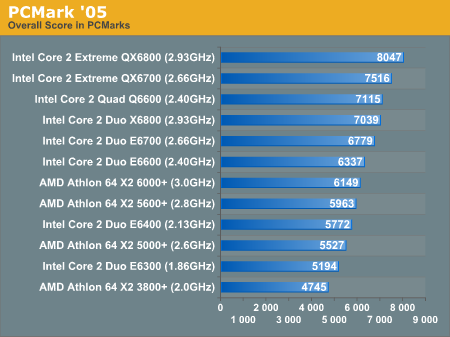 PCMark has a handful of heavily multithreaded tests which obviously favor more cores, hence the three quad-core offerings dominating the charts here. Moving down the list however we see that the X2 6000+ manages to come in just under the E6600 in performance, but remains ahead of the E6400. The 5600+ remains ahead of both the E6400 and E6300, its two chief competitors based on price.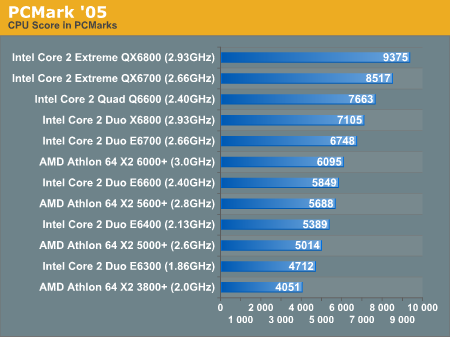 Isolating the CPU score itself doesn't change things much, although AMD looks a tad better in some of the results.