The Requirements
Much like the introductory MCE systems, there is a strict list of requirements that must be met before you can get your hands on any OCUR device, much less the ATI TV Wonder Digital Cable Tuner. The fact that OCUR came to us hand carried by Dell is a blatant hint at the first requirement: OCUR is OEM only at this point. For content providers, making the jump from a set-top box to an open, hackable, torrent infested PC is a difficult one, so there's a certification process in place to once again give everyone involved that warm fuzzy feeling.
A select group of OEMs, Dell included, have access to the OCUR program and its specs. Follow the specs in their entirety and submit a form stating you have done so to CableLabs and your OEM system can be sold with an OCUR device, the first and only of which currently being ATI's TV Wonder DCT. We will talk about the OEM-only requirement of OCUR shortly, as well as plans to bring the devices to retail and what this means to DIY-ers, but for now know that OCUR is OEM-only. You have to buy a complete system with OCUR in order to get the functionality.
The OEM system has no vendor requirements; AMD or Intel processors may be used, and the only real hardware requirements are that the system must be Vista Premium logo compliant. Given the relatively lax nature of Vista Premium requirements, you can expect any OCUR system to offer significantly more than just the bare minimum as timeshifting HD content is quite resource intensive.
Earlier this year at CES AMD made public the fact that certain information will have to be populated in the system's BIOS for OCUR to work properly. This information is supplied to OEMs only and helps ensure that you can't simply move an OCUR device from the system you bought it with to another system of your choosing. If the information is not present in the BIOS, OCUR will not work and you will not get any CableCARD support.
On the software side the system requires a version of Windows Vista with Media Center, meaning Vista Home Premium or Vista Ultimate. There is also a video driver requirement: only WHQL certified video card drivers may be used.
Another obvious requirement is HDCP support at all levels for a digital signal. The video card must support it, the video driver must, the OS obviously already does, and if you're running a digital output to your monitor then your monitor must also support HDCP. Over VGA, the HDCP requirement doesn't apply, but over DVI/HDMI it does.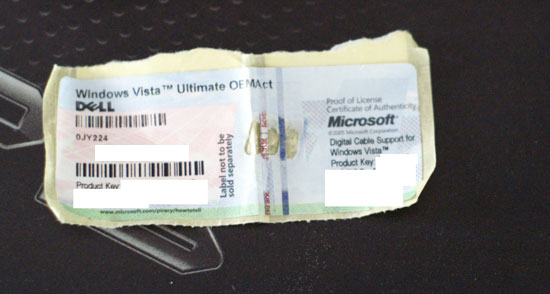 Finally, there's also a separate product key for OCUR devices. On the Vista certificate of authenticity for OCUR systems there are two product keys: the original Vista product key and one labeled "Digital Cable Support for Windows Vista". The second key registers the unit and system with CableLabs and phones home periodically much like Vista's activation. OEMs have the option of pre-loading the digital cable product key rather than making the end user input it during Vista media center setup.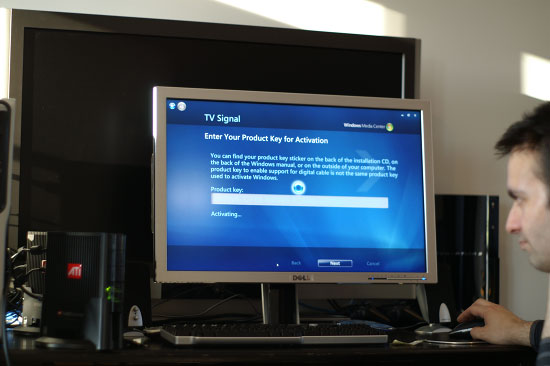 With OCUR being OEM-only at this point, the overwhelming majority of these requirements will never have to cross the end user's mind. If you buy an OCUR system, it will work with OCCUR; otherwise, for now, you've got no other option for CableCARD support on the PC.