EVGA e-GeForce 8800 GTS 320MB ACS3 and SuperClocked
EVGA provided us with two different versions of their 8800 GTS 320MB hardware, one coming in at the speeds we are seeing with most other overclocked 8800 GTS 320MB parts, and one that is more aggressively clocked. The EVGA e-GeForce 8800 GTS 320MB KO ACS
3
offers the same modified cooling solution we see on the other ACS
3
offerings. This isn't amazingly effective from a cooling standpoint, but it does offer a much nicer cosmetic result than the standard shroud.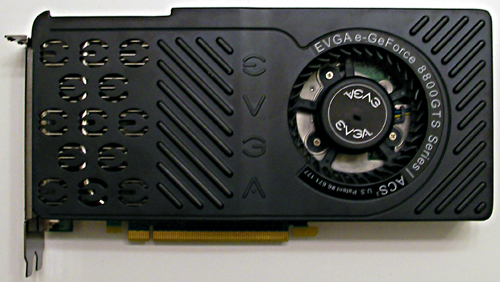 The EVGA e-GeForce 8800 GTS 320MB SuperClocked has been around since the 320MB part launched and has been much praised for its balance of performance and price. While the cooling solution is stock, the clock speeds offer a nice boost.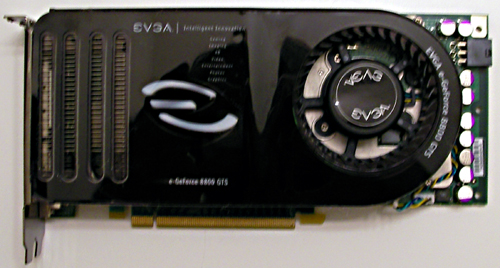 EVGA has a good warranty policy, and their prices are very aggressive. The ACS
3
card has an MSRP of $350, and the SuperClocked card comes in at $305 on the street. It will be important to see how much lower the ACS
3
will become available for on the street, as $50 is a little steep for the boost in clock speed between the two EVGA cards we are testing today.