ASUS GeForce 8800 GTS 320MB
This is the only stock speed 8800 GTS 320MB we have. Clock speeds of the 320MB are the same as the 640MB part, with the only difference being the amount of memory connected to the GPU. As we can see from the HSF sticker, ASUS is bundling their card with Ghost Recon: Advanced Warfighter.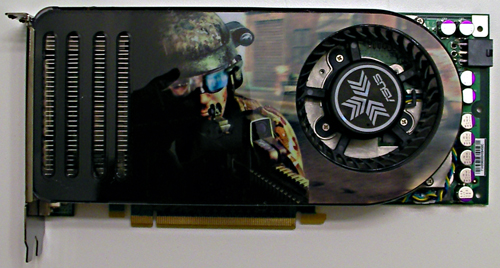 The downside of our ASUS part is the fact that it is currently available at about $305 USD. This puts it in price competition with most of our overclocked hardware, which is certainly an advantage for other vendors. Many stock clocked 320MB parts can be had for about $275, and it's definitely worth saving the money in our opinion - especially if you already own or have no interest in GRAW.