Prey Performance
We recently decided to move from Quake 4 to Prey for our graphics testing. With our Prey benchmark, we will be doing things a little bit differently from the way we handled Quake 4. Unlike Quake 4, there is no specific "Ultra" option. It is still possible to set the game up to run as if Ultra mode were enabled by disabling compression manually through the console. In the past, we've tested Prey this way to be consistent with our Quake 4 testing. However, this sort of testing just isn't realistic, as there is no justifiable image quality difference using uncompressed textures in light of the performance impact. This will make a major difference for our 320MB 8800 cards, as we saw huge performance degradation under Quake 4 with Ultra mode.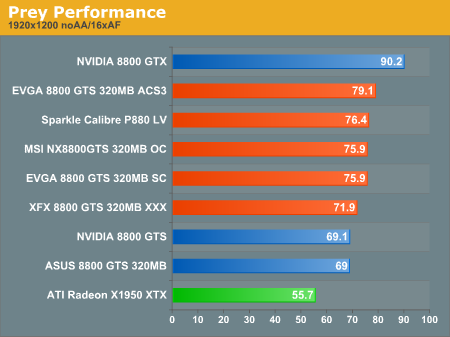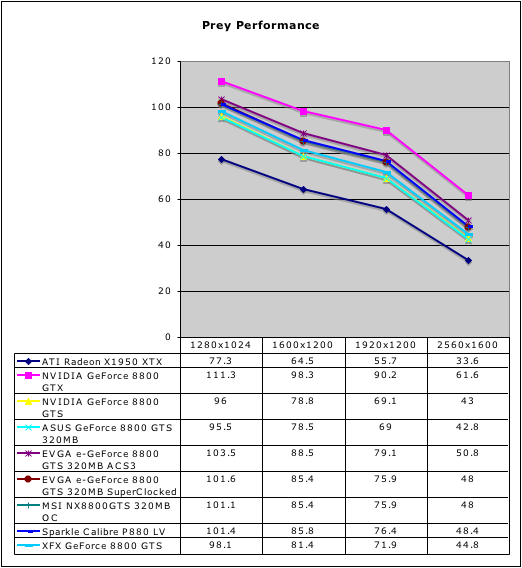 Under Prey with no AA enabled, our overclocked 8800 GTS 320MB parts perform well. Our ASUS card running at stock speeds comes in just under the stock 640MB card, showing that our differences under Quake 4 were heavily influenced by uncompressed textures. Once again, the EVGA 8800 GTS 320MB ACS
3
tops the list. The Sparkle Calibre, MSI, and SuperClocked EVGA card are grouped pretty tightly in performance, while the XFX card gets only a modest boost over our stock ASUS card.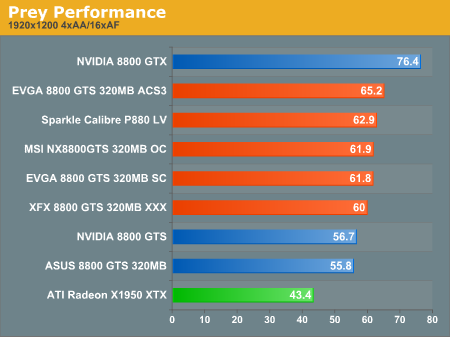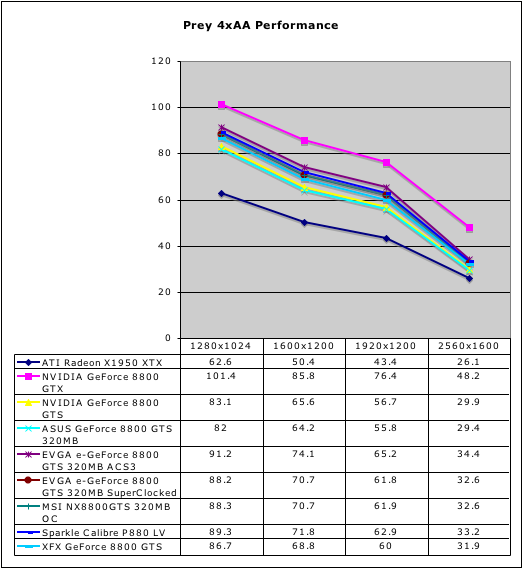 The same trend we saw without AA continues when 4xAA is enabled. Overclocking does have a higher impact with AA enabled, but playing at 2560x1600 isn't something we would suggest.