Hard Disk Performance: HD Tune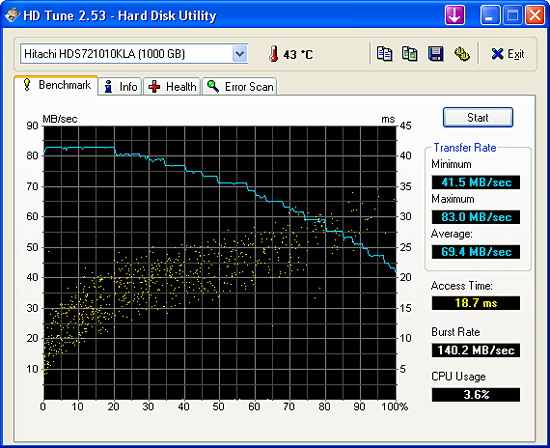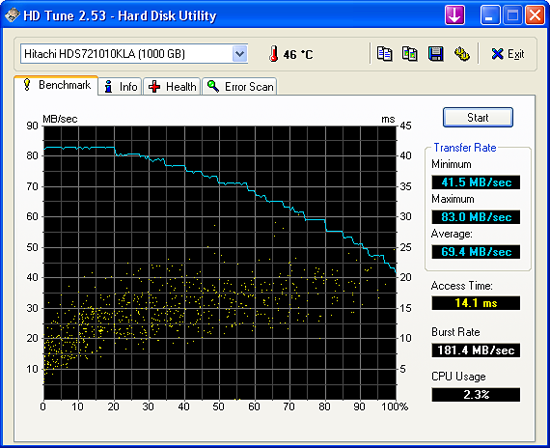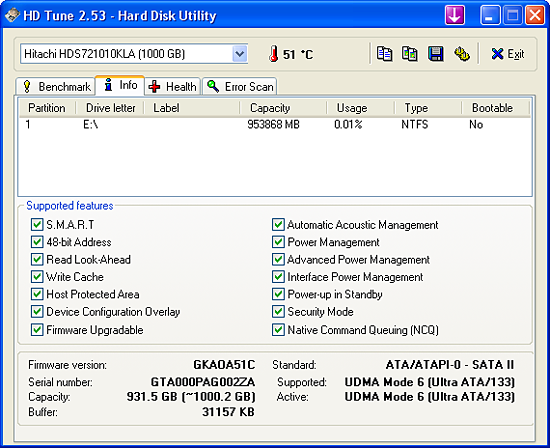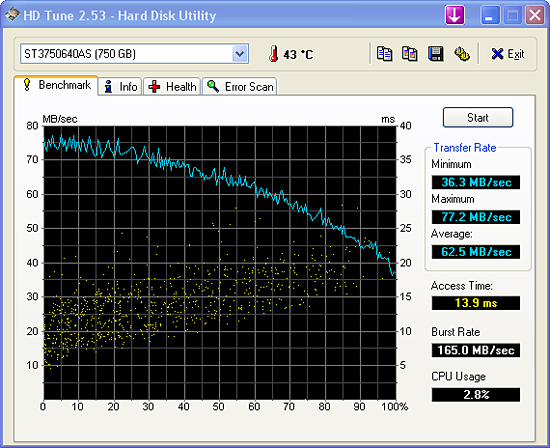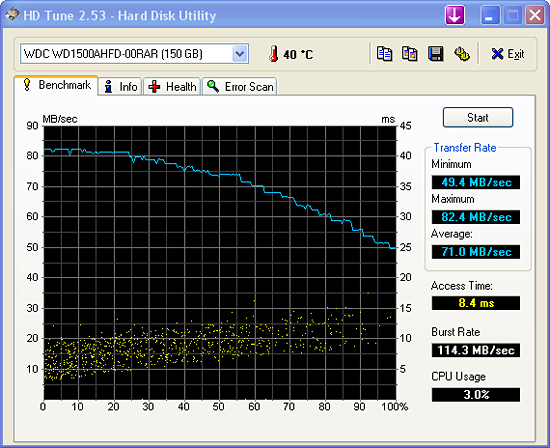 The Hitachi Deskstar 7K1000 has the second highest overall sustained transfer rates of the three drives listed. The sustained transfer rate is nipping on the heels of the WD1500AHFD in this test while the maximum transfer rate is slightly ahead and the minimum results are about 17% slower. Our first screenshot is the Hitachi drive with Automatic Acoustic Management and NCQ turned on. The second screenshot has both features turned off. We also tested with AAM off and NCQ on with the burst rate results mirroring the first screenshot and the access time mirroring the second screenshot. This means that NCQ being turned off is what affected burst transfer rates and AAM being on increased the access times in these synthetic tests.
We did not expect this as previous test results with several drives showed that AAM usually caused a performance penalty in both transfer and access time rates. In our application tests we found that enabling AAM usually did not alter the test results more than 1% and at times the scores were even or slightly better (other than the lower access times). Even though the 7K1000 drive has excellent sustained transfer rates we will soon see this does not always translate into class leading performance.
Hard Disk Performance: HD Tach
We are also including HD Tach results for each drive. Once again the first screenshot has the 7K1000 test score with AAM and NCQ turned on while the second screenshot is with both options turned off. Our tests with AAM turned off and NCQ on resulted in scores nearly identical to the HD Tune results indicating once again that AAM does not inflict a noticeable performance penalty on this drive. The balance of the performance results between our test samples basically mirrors those of our HD Tune scores.