Disk Controller Performance
The normal AnandTech iPeak test for measuring storage controller performance is designed to keep the hard drive as consistent as possible while varying the hard drive controller. The idea is to measure the performance of each hard drive controller with the same hard drive. Unfortunately, we discovered that iPeak does not work properly under Microsoft Vista at this time. We are currently looking at alternative test methods but will present HD Tune 2.53 results today.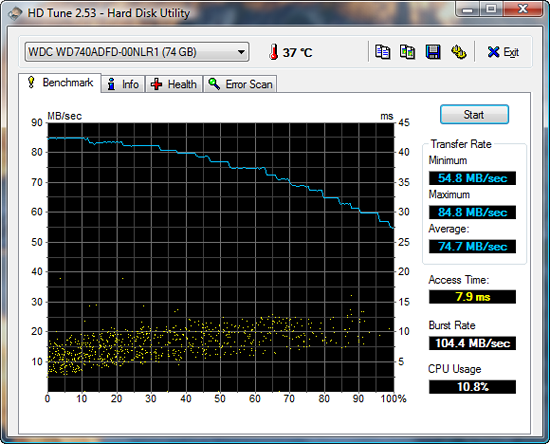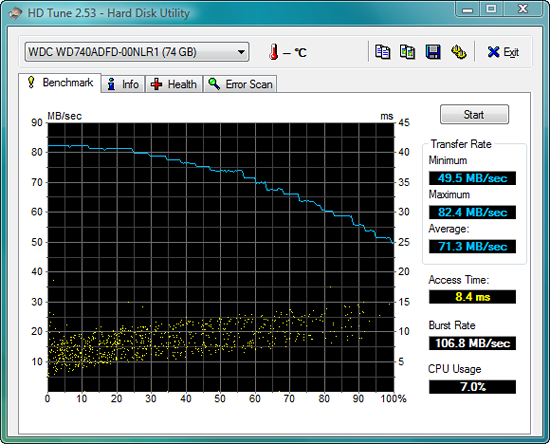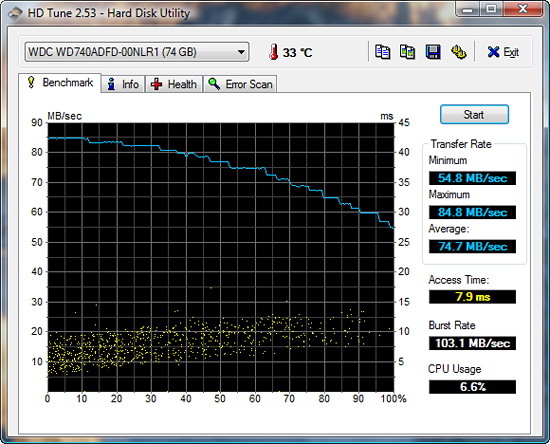 The performance pattern according to these results would lead one to believe that the NVIDIA 6150/430 offers the worst disk performance as its minimum, maximum, and average transfer rates are the worst in the group, but it does have the best burst rates. The G965's ICH8 and 690G's SB600 Southbridge designs score identically in the first series of tests with the SB600 providing a higher burst rate at the expense of CPU utilization. In actual application testing, we generally found the NVIDIA 6150/430 offered the best overall disk performance.
Power Consumption
We measured power consumption at two states: at idle sitting at the Vista desktop and under load while running our 3DMark06 test. At both settings, Cool 'n Quiet/EIST were enabled to keep power consumption down to a minimum, although the biggest difference is made at idle.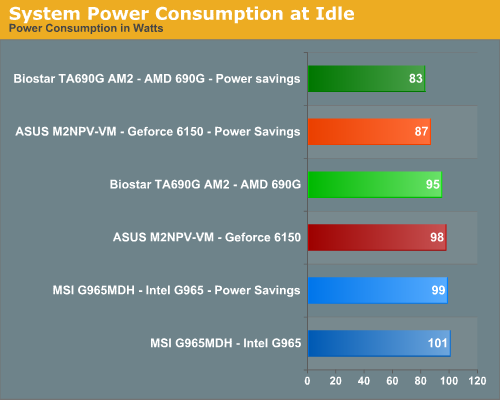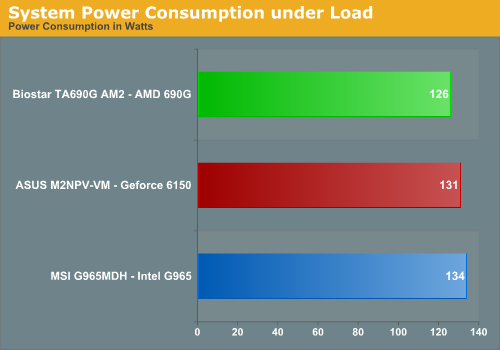 In our idle tests we see that both AM2 platforms have an advantage over the Intel platform with or without power management turned on. In previous testing we know the Intel Core 2 Duo consumes less power than our 90nm 5200+ X2 samples, which indicates the G965 chipset is a power hog when compared to the AM2 solutions. The 690G scores extremely well in both our Idle and Load tests.