Our labs are full of new products that are currently being tested and not all of them fall into the motherboard, memory, or video card categories. In fact, we are excited at this time as we have several upcoming reviews that will delve into new or recent product introductions featuring storage technologies, optical drives, home networking, input devices, cooling, and more.
With the official release of Vista now behind us our focus has been on developing new test methodologies and benchmarks that will accurately predict the performance of components under the new operating system. While performance is important, rest assured we will be taking a hard look at the compatibility and functionality of these products in both XP and Vista.
Besides Vista, the arrival of Quad Core processors and the continuing proliferation of RAID on the desktop has also affected our testing methodologies for motherboards designed for the workstation or enthusiast markets. These changes along with verification of Vista (Premium, Basic, etc.) support as listed by the manufacturer will reshape our motherboard review process and presentation shortly.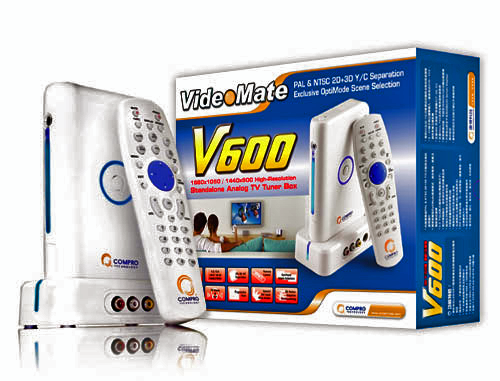 We have seen a heightened awareness or interest of the average personal computer user in using their PC for media centric applications. In essence, with most versions of Vista including native Windows Media Center capabilities that have been greatly improved over MCE 2005, suppliers are hoping for the PC to finally become a mainstream digital content appliance in the living room. While we think this is still a ways off or might morph into something different, the mere fact that you will no longer need to purchase a separate operating system for Media Center functionality should help move the PC platform in this direction.
In the meantime, most of the multimedia product suppliers have started introducing new products or are providing functionality updates for current products to work properly under Vista. One of our favorite suppliers of value based multimedia products for the PC is Compro Technology. We are currently testing their unique and impressive
VideoMate V600 TV Box
but have updates on previous products that are now Vista Certified. Let's take a quick look at them again.