Quake 4 Performance
This is the only OpenGL title on our list, which is much of the reason we keep using this benchmark. Based on id Software's Doom 3 engine, Quake 4 creates an intense atmosphere through the use of excellent lighting and shadows. Ultra Mode is used, enabling uncompressed texture and normal maps, which has a large impact on the memory subsystem of the graphics card. Our test is a timedemo based on a recording of the first minute of play in the game. The 1.3 patch has been applied, and SMP support has been enabled.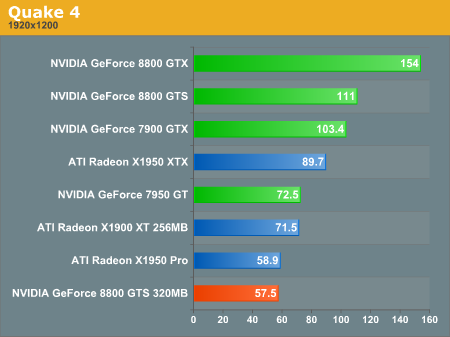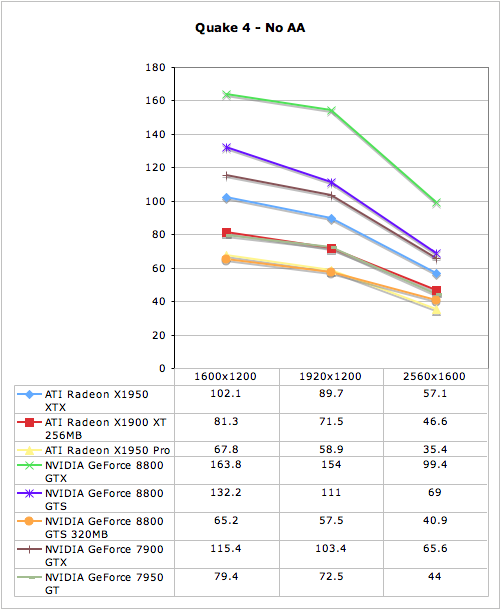 It seems that enabling Ultra Mode in Quake 4 has a huge impact on the 8800 GTS 320MB. Using uncompressed data eats up memory very quickly, and this causes problems for the memory limited card. This time, the score of the 8800 GTS 320MB matches up with the two other lower memory parts we tested, but it is difficult to tell whether this is a Quake 4 issue or a hardware/driver issue.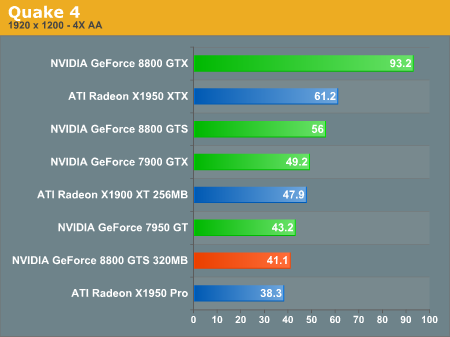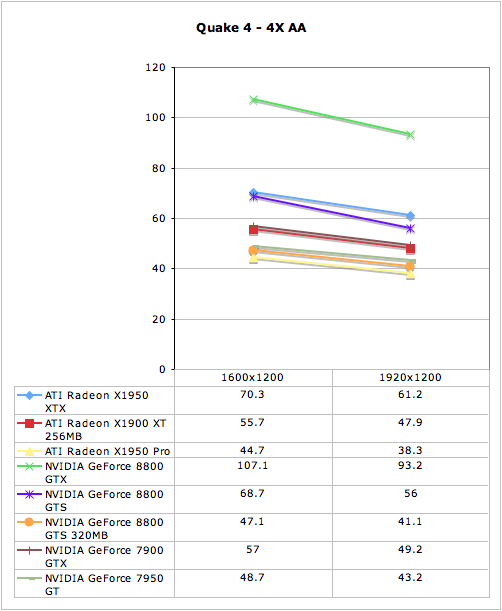 Interestingly, performance on the 8800 GTS 320MB doesn't fall as much moving from no AA to 4xAA as it has under other games. In spite of this, most of the cards are still faster than the new GTS with 4xAA enabled. Resolution scaling under 4xAA is similar between most of the cards, but unfortunately we were unable to test AA at 2560x1600, as we had some stability issues with Quake 4 at that resolution with Ultra Mode enabled.