Feature Set: Western Digital Caviar SE 160GB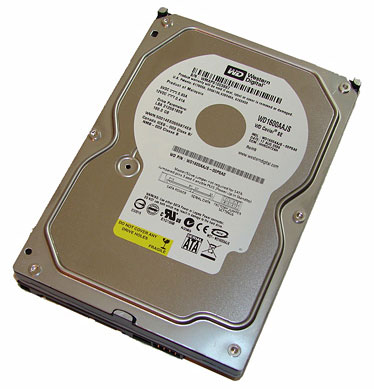 The external design of the Western Digital SE series is basically the same as other WD offerings but features the standard brushed aluminum faceplate instead of the familiar all black casing on the SE16 and RE2 drives. The drive is based on the industry standard 3.5" form factor platform with pertinent part number and warranty information embossed on a white sticker on the top of the casing.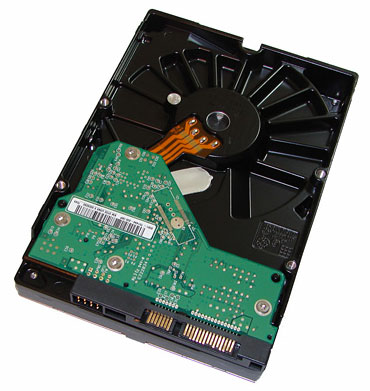 The new SE family ships with the Serial ATA data and power connectors but drops support for the 4-pin Molex power connector designed for use with older ATX power supplies. The reduced size PCB is openly visible on the bottom of the drive, and as in the previous WD drives the 8MB of cache memory and controller chips are located on the opposite side of the PCB.
To the left of the SATA data and power connectors is an eight-pin jumper block. This jumper block can be utilized to implement spread spectrum clocking or power up in standby operation. This drive ships with SATA 3Gbs operation enabled. While this feature was advantageous for burst transfer rates in our synthetic benchmarks, overall we did not see any measurable improvement in our real world benchmarks. Our test drive was manufactured in Malaysia.