General Application Performance
3dsmax Performance
Our 3dsmax 8 tests are particularly interesting under Vista because they showcase the poor OpenGL performance of current Vista GPU drivers in something that isn't a 3D game: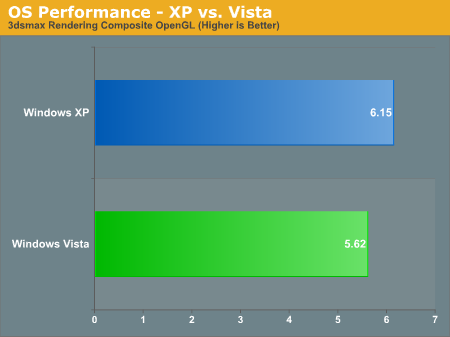 If we switch to Direct3D for 3dsmax, the performance delta narrows considerably to the point where XP only has a 2% performance advantage over Vista.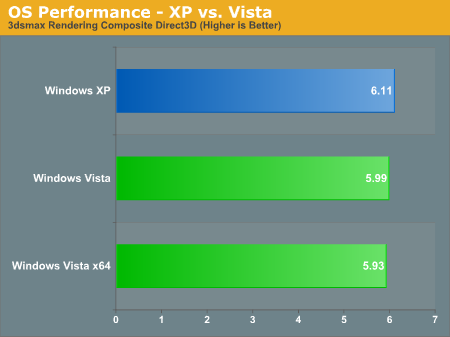 Encoding Performance
Encoding Performance using DivX and WME9 are both slightly slower on Vista than under XP, but the difference is negligible.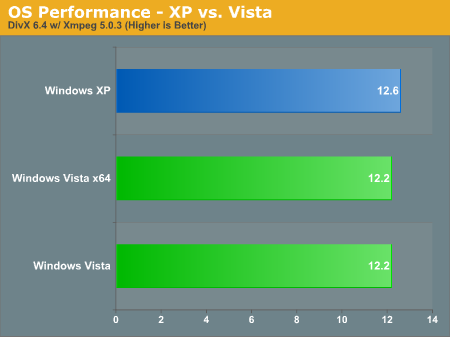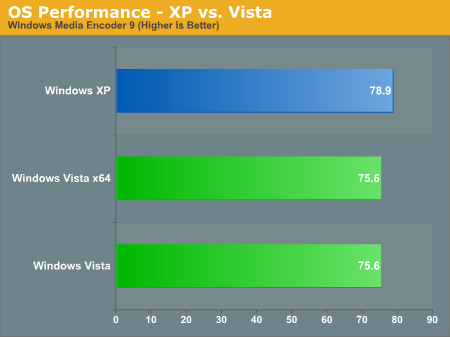 Application Launch Performance
Similar to our earlier ReadyBoost testing, we timed how long it took to open Adobe Photoshop CS3 and 14 images under the three OSes,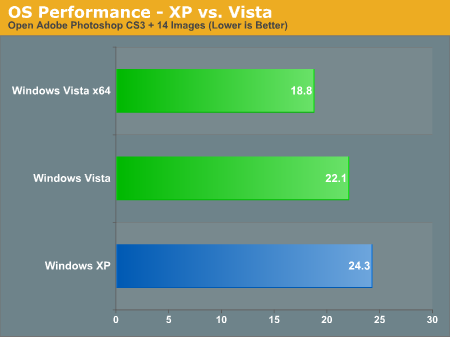 Finally we have a benchmark with Vista is faster than XP, and for some reason Vista x64 is even faster than that.
Office 2007 Performance
Our final two Vista vs. XP tests are from Intel and they measure performance in Microsoft Word 2007 and Excel 2007.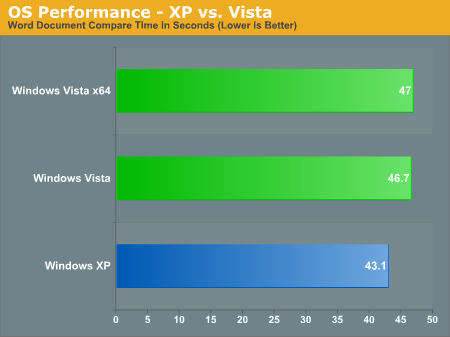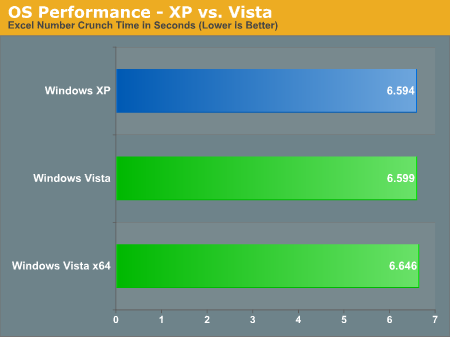 Document comparison performance in Word is about 7% faster under XP than under Vista, while numerical calculations under Excel are about equal under both OSes.