Thermalright MST-9775
Most hobbyists first heard of Thermalright when their SK-6 cooler appeared in the summer of 2001 and started winning most of the heatsink roundups. Since then Thermalright has become a well-respected name in high-end air cooling. Thermalright emphasizes their design capabilities in the cooling market, and their advanced manufacturing processes that are ISO-9000 certified.
Thermalright also produced several well-known heatsinks for the AMD K8 and Pentium 4 sockets, such as the legendary XP-120 and XP-90 heatsinks. You bought the Thermalright heatsink and paired it with the 120mm or 90mm fan of your choice - for low noise or massive air flow or some combination that met your needs.
The MST-9775 is a new Thermalright product and a bit of a departure from what you might expect. First of all the unit is a complete cooling solution - including the fan. Second the price tag is a very reasonable $25. While Thermalright has a reputation for delivering great value, their prices have rarely been in the price range of the MST-9775.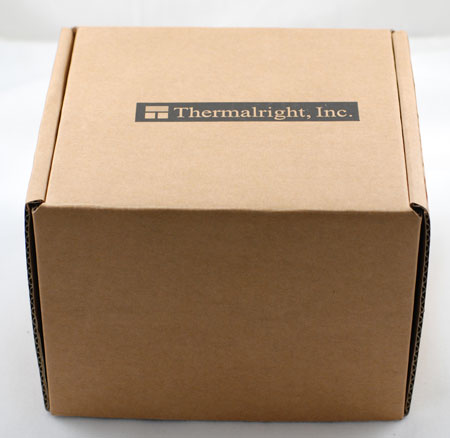 Thermalright has never cared much about glitzy packaging. All the Thermalright coolers we have seen are shipped in sturdy natural cardboard boxes.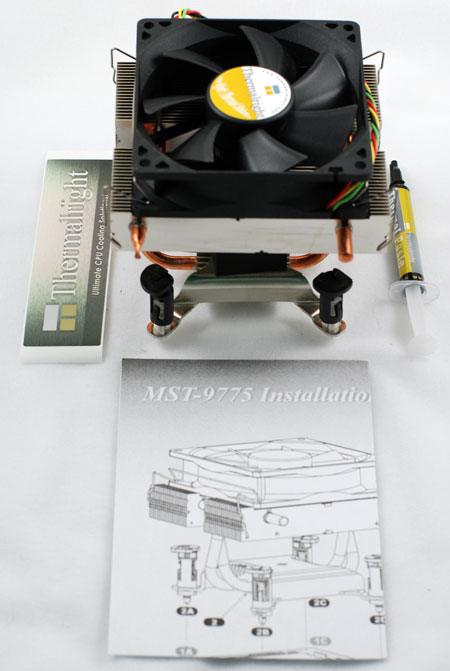 Inside the plain brown box you will find everything you need to mount the 9775. It is important to understand
the 9775 is an Intel-only cooler
. This allows Thermalright to use the easy mounting push posts used on the stock Intel cooler. Over time the Intel push posts wear and become more difficult to use, but there is no denying that the mounting is generally very simple and fast. Thermalright even includes a syringe with Thermalright thermal compound in the kit.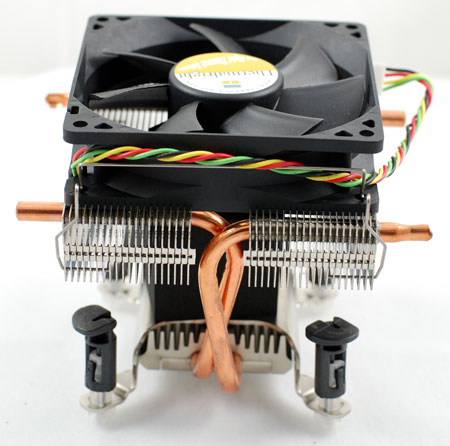 The 9775 comes standard with a 92mm fan, which is larger than Intel's stock 80mm. This allows the fan to turn more slowly to produce the same air volume as an 80mm, or the extra size can be used to increase air volume and cooling.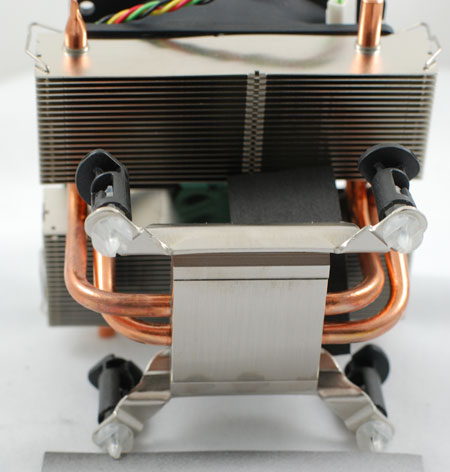 Thermalright also uses a 4-pin fan connector, just like Intel does. That means pin 4 can be used to dynamically control fan speed. While the 9775 fan operates just fine, you can also substitute another 92mm fan if you choose, just like on more expensive Thermalright heatsinks. The fan attaches with typical Thermalright wire clips.