ASUS: Motherboards and More...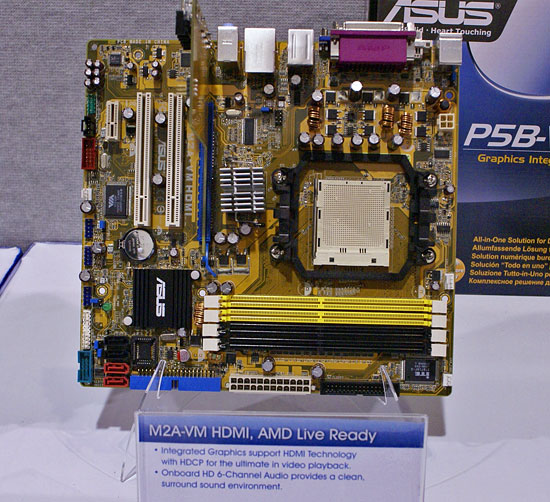 ASUS will be launching the M2A-VM HDMI motherboard based upon the upcoming AMD 690G chipset in the near future. The board features integrated Radeon X1250 graphics capability featuring HDMI output with full HDCP support, two IEEE-1394 ports, ten USB 2.0 ports, Realtek ALC884 HD audio, and 8GB memory support.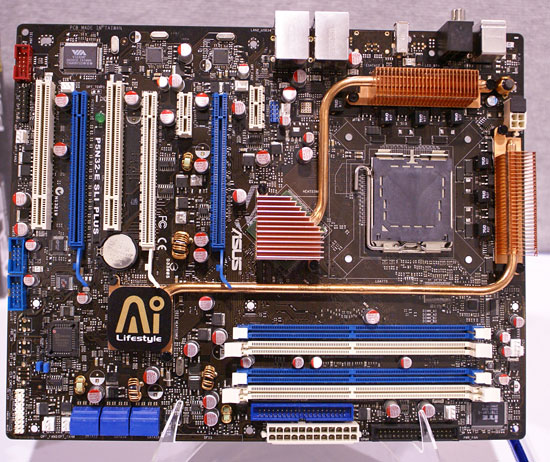 The ASUS P5N32-E SLI is under going an update to the Plus version that features revised electrical components, BIOS changes, and new accessory items. We expect to have a review sample shortly.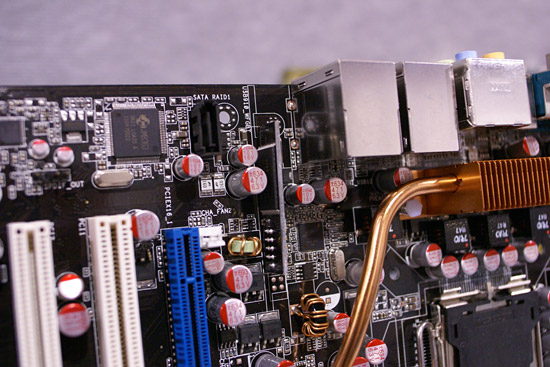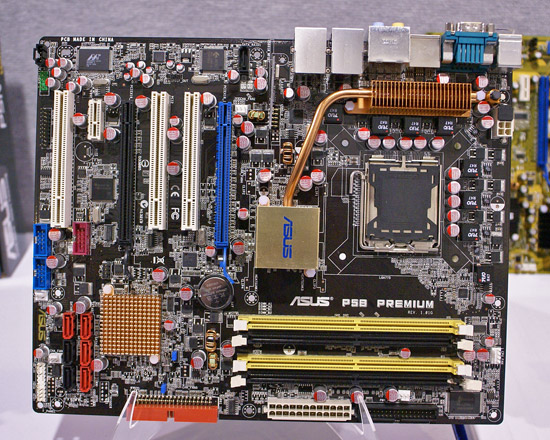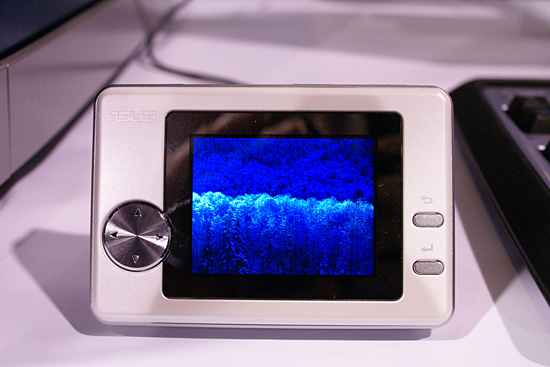 One of our favorite P965 motherboards has been the ASUS P5B-Deluxe and it will be joined by a major revision in the near future. The new board will be called the P5B-Premium and features improved electrical layout, all solid capacitor design, and a new premium suite package that includes several firsts for ASUS. The main design change on the motherboard is the inclusion of a flash memory module that features full support for Vista's ReadyBoost function to dramatically improve boot time from hibernation mode and for improving the response of application launches. The Premium suite will also ship with the new ScreenDUO module pictured above that displays information from the BIOS, websites, RSS feeds, schedules, or other information even if the PC is in sleep mode. The kit also includes the new AI Remote controller that allows you turn the PC on or off, launch specific applications via hot keys, or control features such as your system fans. Another feature that can be included is a Trusted Platform Module that fully supports Vista's BitLocker drive encryption capability.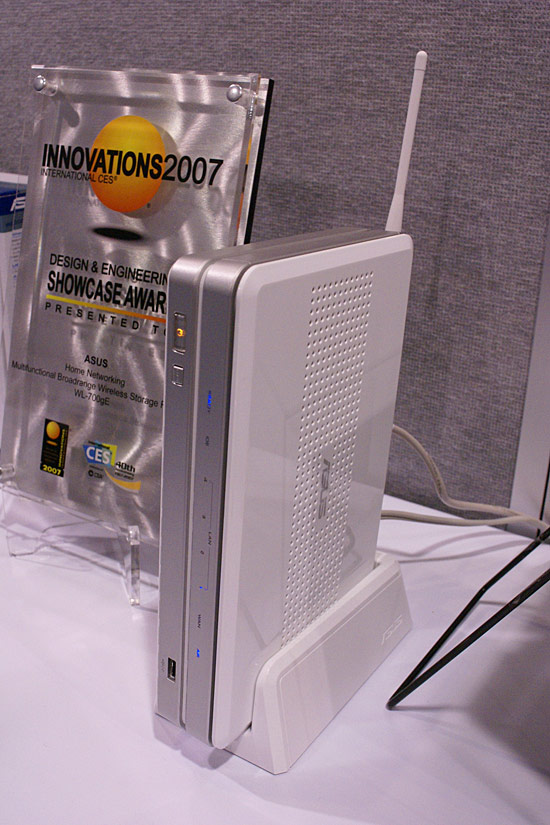 ASUS is aggressively pursuing the consumer network market and just recently released the WL-700gE multifunctional broadrange wireless router. The unit designed to be a wireless router, media server, and NAS product. There is a built-in 250GB SATA drive and three USB 2.0 ports. Support ranges from DDNS/DHCP/Web server, UPnP AV and WMM, to 64/128bit WEP and WPA/WPA2 capability. The wireless capability features 802.11g and 802.11b support along with MAC address filtering, and SPI/NAT firewalls. The included Download Master software allows the user to setup seven BitTorrent streams at once or up to ten FTP/HTTP downloads. The unit is priced around $250 at this time.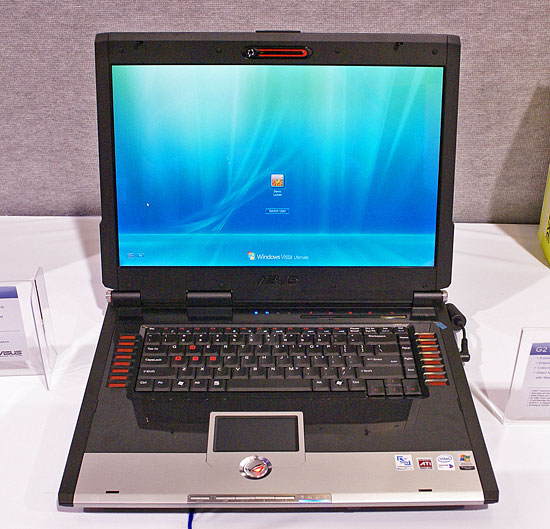 We have already covered some of the ASUS's new notebook products but were able to use the new G2 Extreme Gaming notebook before we left the show. The notebook features the Intel Centrino 2 Duo processor lineup, ATI Mobility Radeon X1700 graphics, DDR2-667 with 2GB support, five USB 2.0 ports, D-Sub and DVI-D output, five in one card reader, Gigabit LAN, and a built-in 1.3 Megapixel webcam. The notebook also features a color hints on heavily used gaming keys and ASUS' new Direct Messenger program that provides real-time monitoring of MSN, e-mail, and other programs within their game system control panel.