Bravia Internet Video Link, and PS3 UI for LCDs
One of many examples of convergence devices was the Bravia Internet Video Link on display at the Sony booth. The Internet Video Link will interface with all redesigned 2007 Bravia TVs (currently not announced/available) and will stream content from a handful of sources to your TV.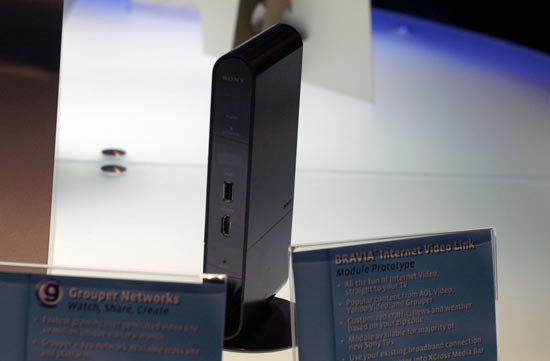 The Internet Video Link connects via HDMI to your TV and via Ethernet to the Internet. Once connected, it can stream content from a number of web portals - currently only limited to AOL, Yahoo Video, Grouper and Sony. The Internet Video Link also offers RSS support for things like traffic and weather data.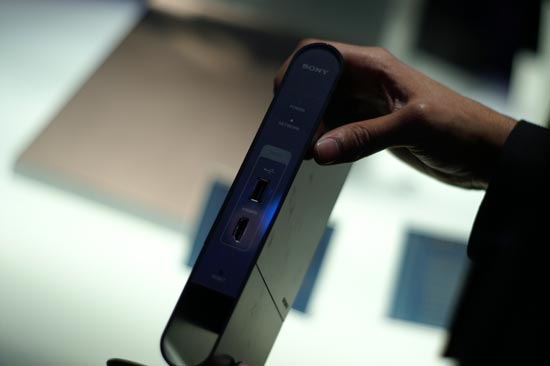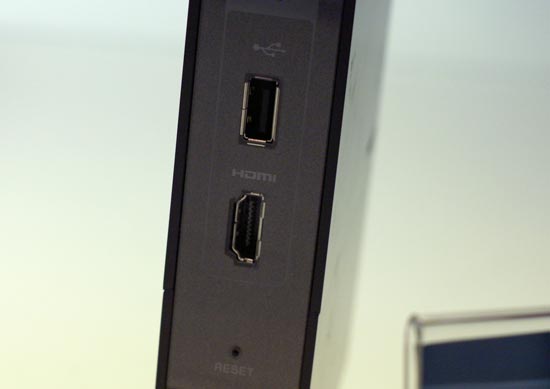 While it would be far better if you could stream content from any source, and something like Youtube integration would be much more useful than being able to stream from AOL and Yahoo video, the real story behind the Bravia Internet Video Link is the TV it was demonstrated on.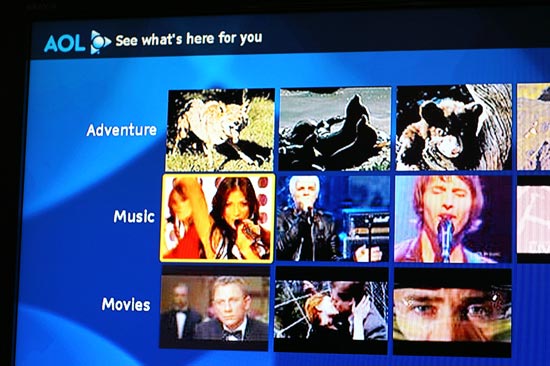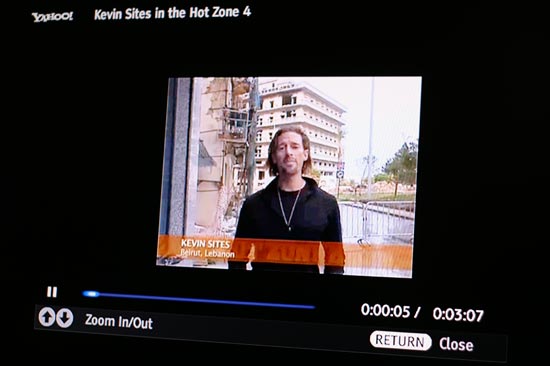 An unreleased 2007 model Bravia TV was the demo platform, and the big feature to talk about is its use of a very PSP/PS3-like UI. Called the Crossbar menu, it's a reasonably quick UI that is among the best we've seen on a TV. While it's not as fast as on a PS3, it is still reasonably fast and not too cluttered. Expect to see this UI on all 2007 model Sony Bravia displays.