Earlier this week, we looked at the performance impact of playing back H.264 encoded Blu-ray titles on a modern day PC. We explored the necessity of graphics decode acceleration for systems with CPUs less powerful than a Core 2 Duo E6700. The capability of different graphics cards was determined by looking at CPU overhead while decoding movies.
The final verdict on HD content on the PC indicated that high performance CPUs and GPUs would both be needed, especially considering that our test movie, X-Men III, is not likely to be the most stressful movie to be released over the next few years. With the titles available right now, we would recommend at least an E6600 with an NVIDIA GeForce 7 Series graphics card that runs at 450MHz or higher.
Today, we would like to look at the state of HD-DVD playback on the PC. The importance of looking at both formats rest mainly in the types of codecs and bitrates used. Currently, most Blu-ray movies are MPEG-2 and most HD-DVD movies are VC-1. Both Blu-ray and HD-DVD support H.264 as well, and this is the codec in which we are really interested (as it is the most difficult to decode). In addition to the recent release of Blu-ray titles that use H.264, there are also a couple HD-DVD titles that employ AVC: The Interpreter and U2: Rattle and Hum.
Our first article on HDCP compatible graphics cards looked at the performance of an MPEG-2 Blu-ray movie (Click), and our article earlier this week focused on one of the first H.264 movies released in the U.S. for Blu-ray (X-Men III). This time we will be looking at Serenity (VC-1) and The Interpreter (H.264) to try to get an idea of performance characteristics of HD-DVDs.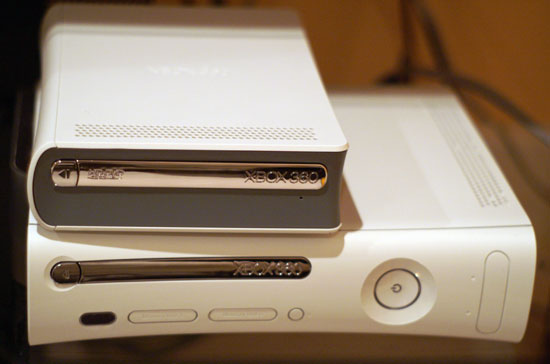 Our only dilemma thus far has been the lack of availability of PC HD-DVD drives. But not to worry: we have a solution. Microsoft's add-on HD-DVD drive released for the Xbox 360 will work with any PC that supports USB 2.0. Not only can 360 owners use it to extend the capabilities of their console, but PC users now have an affordable external HD-DVD drive available. Let's take a look at the drive itself before we get into HD-DVD performance.