BFG GeForce 8800 GTX
First we have BFG's GeForce 8800 GTX, which looks just like the reference 8800 GTX. Most of the cards we have for this roundup keep the reference design and look similar apart from the different stickers on the heat sinks.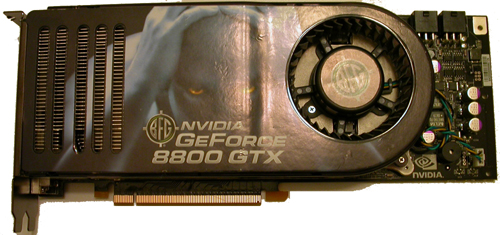 EVGA e-GeForce 8800 GTX w/ ACS3
The next card we have for this roundup is from EVGA, and they seem to be one of the few companies to already be making some big changes in the design of its 8800. There are two 8800 GTX cards offered by EVGA, a reference card and the one we're looking at today equipped with EVGA's ACS3 (Asymmetric Cooling System) HSF.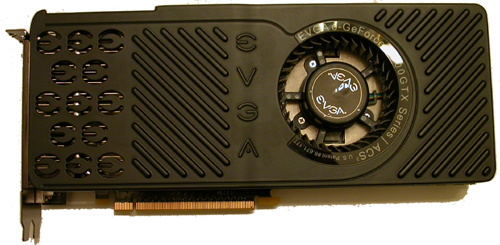 As you can see, EVGA decided to put one of their signature black cages around the entire card, giving it an overall dramatic effect. NVIDIA's 8800 GTX is already a huge card, but with EVGA's HSF modifications, the card looks and feels even more like a beast of a part. Aside from making the card look more like it's worthy of its price tag, we'll have to see later on in the review if this design helped the card run cooler or quieter.
MSI GeForce NX8800 GTX
Next we have MSI's NX8800 GTX, which is once again a clone of NVIDIA's reference design, plus an MSI logo.