AA Disabled Performance
Up to this point, most of our benchmarks have been run with 4xAA, as we feel most people considering something like the new 8800 GTX are going to be interested in image quality as well as performance. If you don't care about antialiasing, the need for such fast graphics cards trails off quickly, as you'll see here.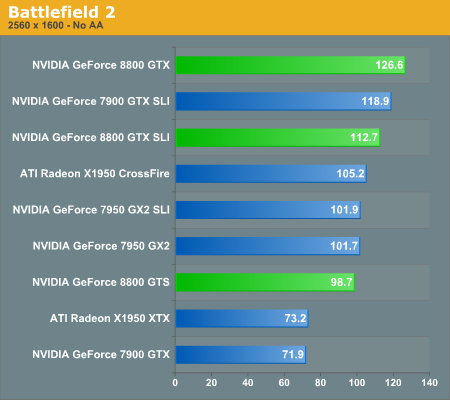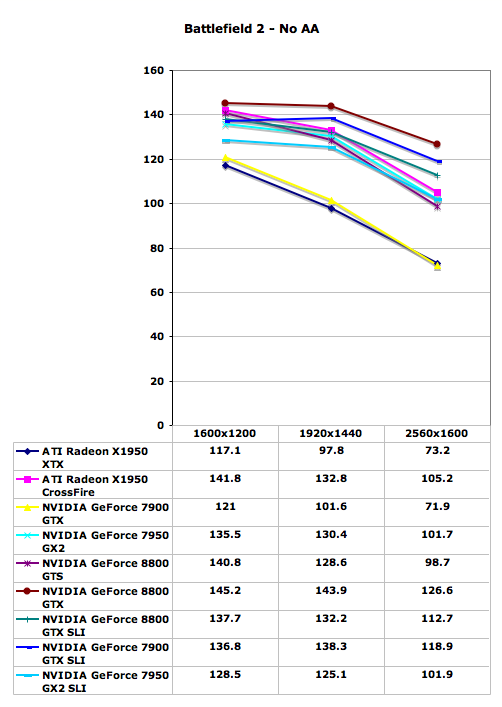 The 8800 GTX SLI still has issues with Battlefield 2, but more importantly you see the clustering of all of the high-end graphics configurations once antialiasing is disabled. Discounting the single ATI X1950 XTX and GeForce 7900 GTX cards, the spread among all the cards is about 20%-25%. Battlefield 2 is also clearly beginning to run into CPU limitations, with many of the cards showing very little in the way of performance drops when going from 1600x1200 to 1920x1440. When 8800 GTX SLI is fixed, we expect to see a more or less flat line throughout resolution scaling. Battlefield 2142 would once again be something nice to test, as frame rates are a bit lower with that title, but overall the Battlefield series has always been pretty demanding when it comes to CPU power (not to mention have enough memory).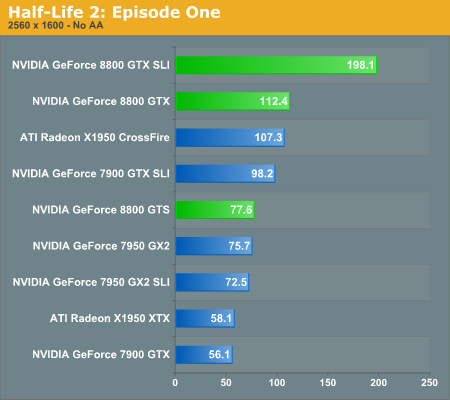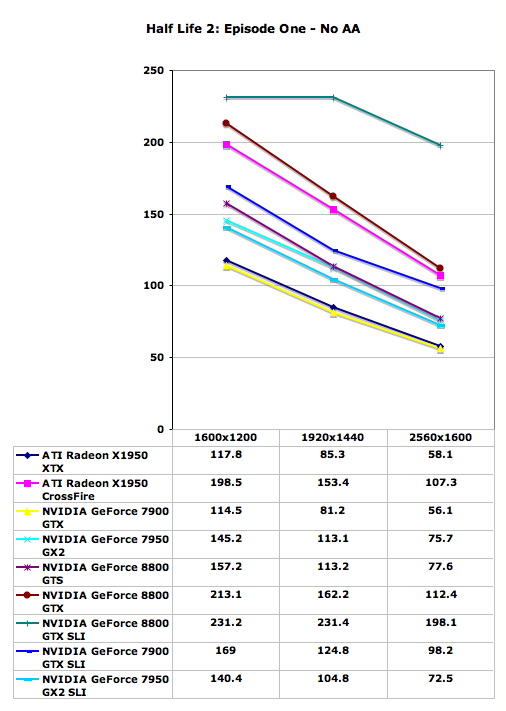 With 4xAA, Episode One showed a bit more separation, and our particular demo seemed to be CPU limited to around 230 FPS. Disabling antialiasing shows that 230 FPS is indeed where our CPU tops out. The other cards move closer to this mark, but without dropping to a lower resolution none of them are yet able to reach it. With the minimum score coming in at 56 FPS, and even then only at 2560x1600, Half-Life 2: Episode One does not appear to really need anything faster in the GPU department just yet.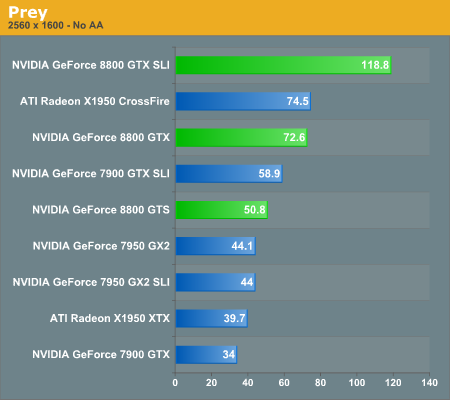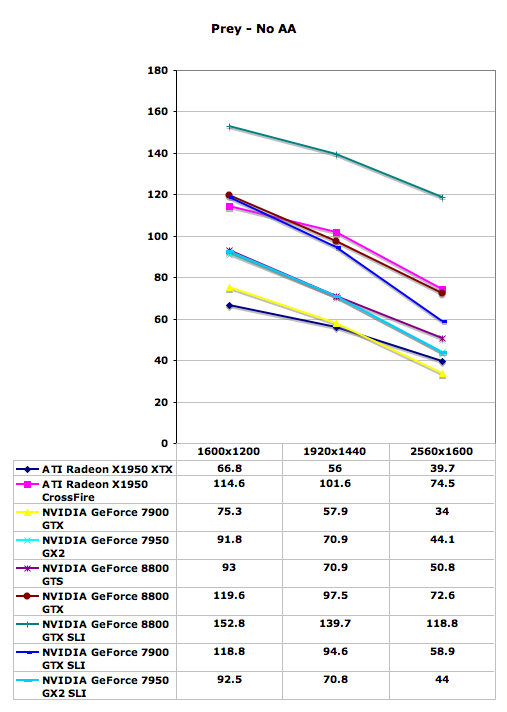 Disabling antialiasing in Prey improved performance in most of the tested configurations by about 20%, and the 8800 GTX SLI setup becomes a bit more CPU limited.. The relative positions of the cards don't really change much, although the GeForce 7 series cards appear to do slightly better without antialiasing compared to the ATI cards.