Battlefield 2 Performance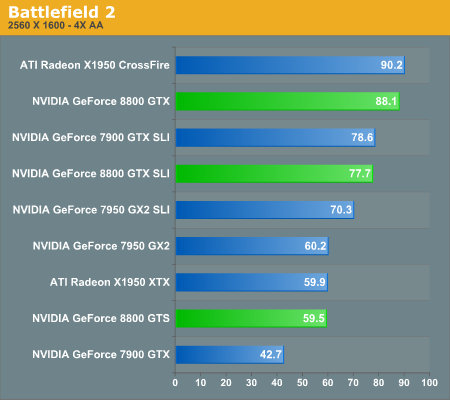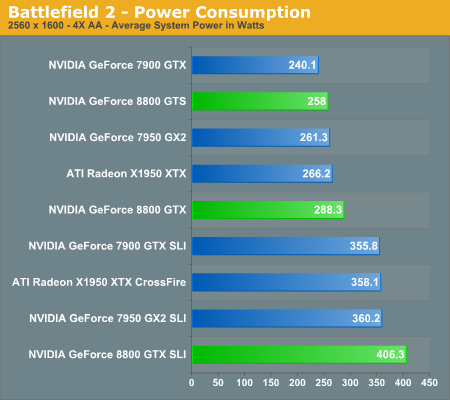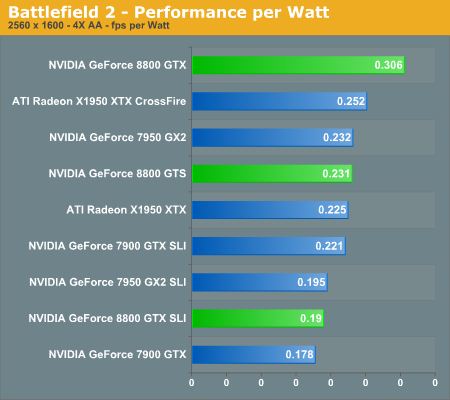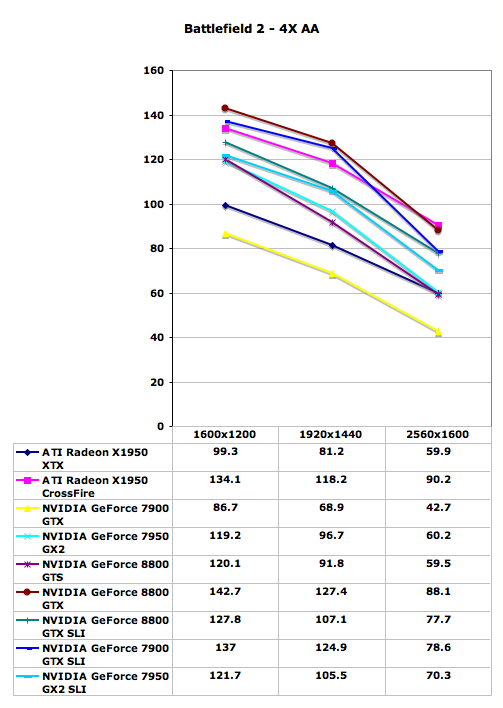 We had hoped to use Battlefield 2142 for testing, but the benchmarking utilities that came with 2142 are actually a step back relative to Battlefield 2. We would also like to get a benchmark using a Titan map, and there are difficulties with doing so (you need to be running the server in order to record a demo in multiplayer). For now, we return to Battlefield 2.
Despite the fact that Battlefield 2 has been available for quite some time, this is our first taste of a game that clearly has issues with 8800 GTX SLI. The single 8800 GTX card is able to place at the top of the performance charts, which is good news. The 8800 GTS comes in faster than the single ATI and GeForce 7900 cards, matching the performance of the 7950 GX2. Unfortunately, 8800 GTX SLI currently performs slower than 7900 GTX SLI and X1950 XTX CrossFire. We would expect updated drivers to fix this issue, though honestly just about every one of the tested graphics cards is capable of running at maximum resolution with 4xAA.