Gaming Performance & Power Usage with F.E.A.R.
At 640 x 480, Intel's flagship 975X manages to fall behind in performance while the remaining two platforms duke it out for the top spot.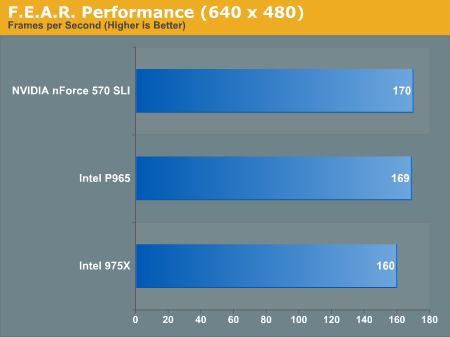 Power consumption is no different from the rest of our gaming tests: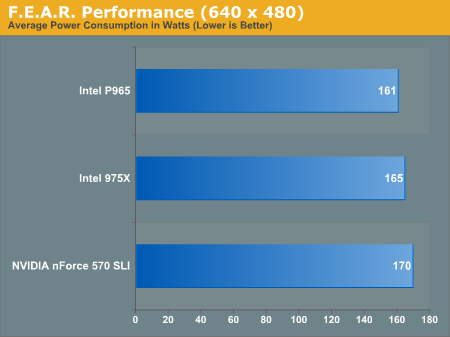 In the performance per watt category the P965 manages a 5% lead over the nForce 570 SLI, which comes in second thanks to the poor showing of the Intel 975X.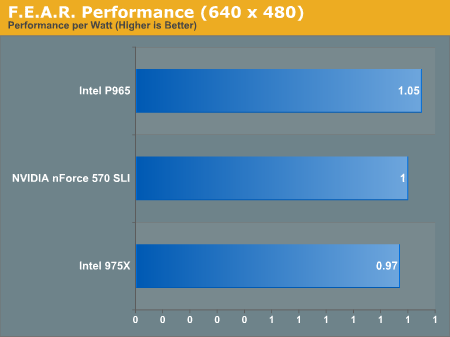 Performance is equal among all of the contenders at 1280 x 1024: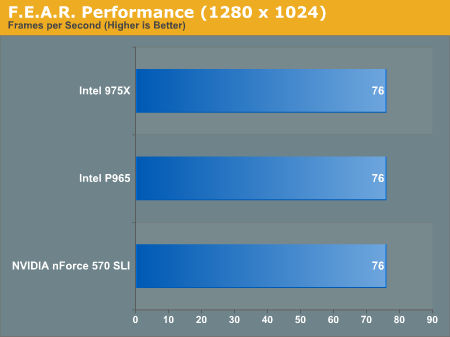 And the power consumption standings don't change much either: