Parallels at IDF
It's still very odd seeing Macs at an Intel Developer Forum; every time we pass one we get this feeling that someone must have snuck one in to a demo, before it eventually sinks in that we're staring at an Intel based Mac.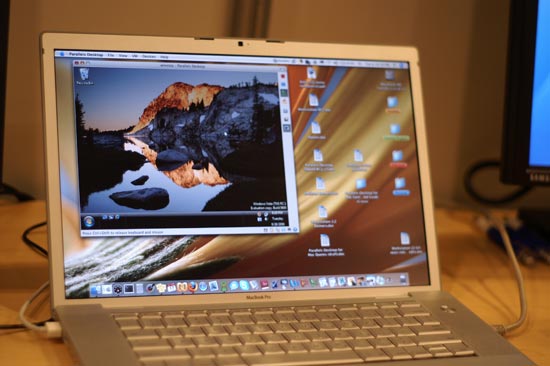 Windows Vista running under OS X on a MacBook Pro
Parallels, the developers of the Parallels Desktop for Mac VM manager, was at Intel's Technology Showcase demonstrating its VM software with VT support.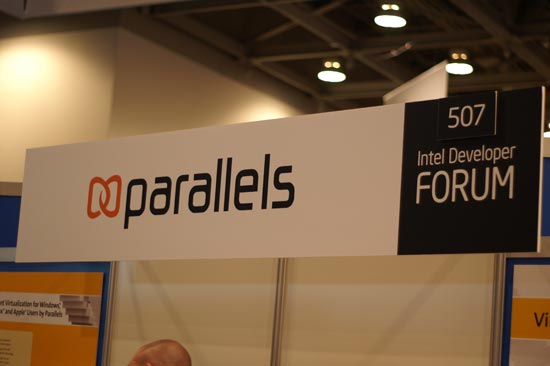 While the demonstrations were nothing new, the Parallels representative did say that in the next week we should expect an updated build of Parallels Desktop for Mac with support for PAE. PAE support is critical because currently, you can't run 32-bit Windows XP under Parallels on a Mac Pro outfitted with more than 3.5GB of memory. The only option is to either remove some of your memory or disable it in software, which also means you are running with less memory under OS X. Once PAE support is enabled, Windows XP running under Parallels on OS X will be able to work just fine with Mac Pro configurations equipped with more than 3.5GB of memory.
Also, by the end of this year, we should expect a further update of Parallels Desktop with some level of hardware 3D acceleration support. The Parallels rep indicated that it would be sufficient for games but we remain skeptical until we can see it in action.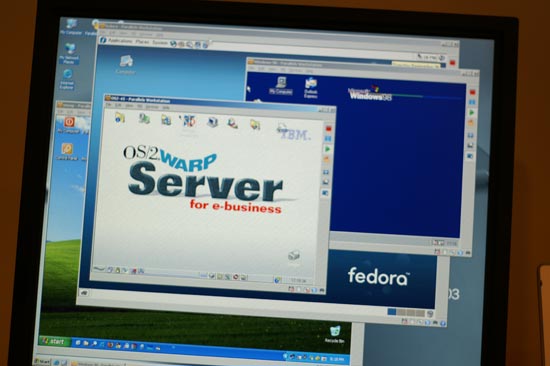 Parallels also makes VM managers for Windows and Linux
Final Words
This year's Fall IDF is almost over, but we've still got some miscellaneous content remaining and a half day of information and presentations. If it's worth reporting, you'll know where to find it.