Intel's Memory Roadmap
Yesterday we saw some early demonstrations of DDR3-1066 on Intel desktop platforms. DDR3 will be introduced with the new Bearlake family of chipsets in 2007, and will begin a slow and steady ramp much like DDR2 did on 915.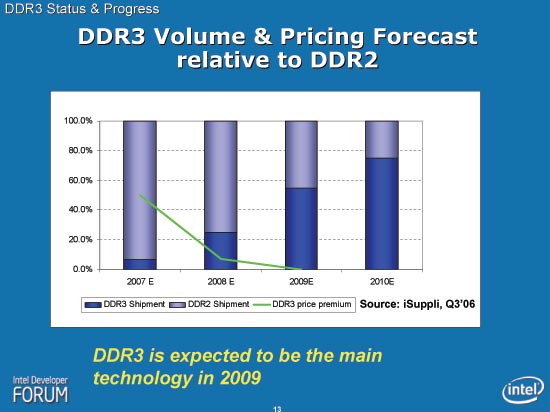 At launch, Intel is forecasting a 60% price premium for DDR3 over DDR2, but by the end of 2008 is expecting that premium to drop to below 10%. Although the transition is starting in 2007, DDR3 won't become mainstream until 2009 based on the data Intel shared with us.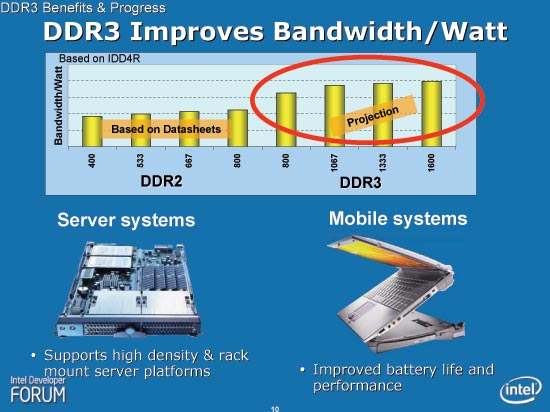 Without being able to look at AMD's memory roadmap, it's difficult to say whether or not we will have a dual-technology memory market again with the transition to DDR3. Chances are that AMD will choose to stay with DDR2 until 2008 at the earliest, especially given DDR3's price premium in 2007. AMD has always been more practical/user focused with its technology decisions, while Intel tends to focus on the long term and driving the industry towards new technologies. We need both approaches to keep prices low and to actually move technology forward, although it can seem frustrating at times.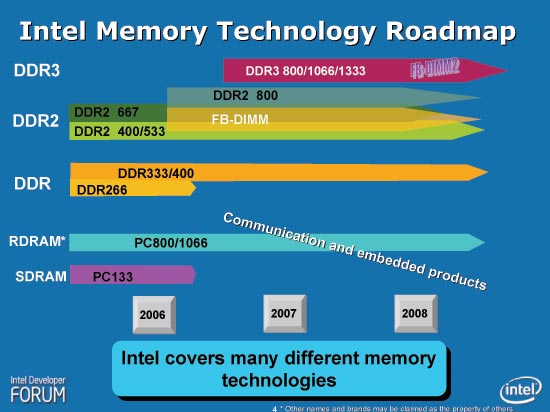 With regards to FB-DIMMs, Intel was quick to shoot down reports of the technology's early demise. The second version of FB-DIMM will be available alongside DDR3 memories and Intel will continue to use the technology until 2009 at the earliest. Intel's memory roadmap after 2009 is unclear, but FB-DIMMs will be used for at least that long - still only in the high end workstation/server markets.