An Energy Efficiency Benchmark & Final Words
Gelsinger also announced that BAPCo would be working on a desktop client energy efficiency benchmark, sort of like a MobileMark for desktops, called EECoMark. The announcement was the only information we got, with no idea of release date or any other details about the benchmark.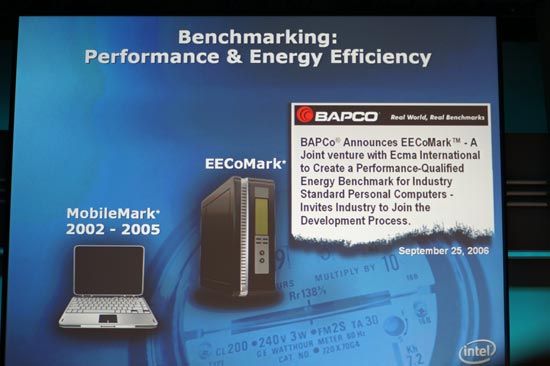 We're particularly interested in it as it would provide a more standardized approach to testing performance per watt than what we do today.
Final Words
Today is a busy day with three keynotes planned and of course we'll be bringing you coverage of all of them. But the two major announcements from Gelsinger's opening keynote, SSE4 and Intel's more open FSB licensing, should be enough to think about for the time being.