XFX
Finally, we also have a 7900 GS from XFX, the XFX GeForce 7900 GS RoHS Extreme.

This is the same XFX 7900 GS we looked at in the
7900 GS launch article
, but we'll be delving a little deeper for this review.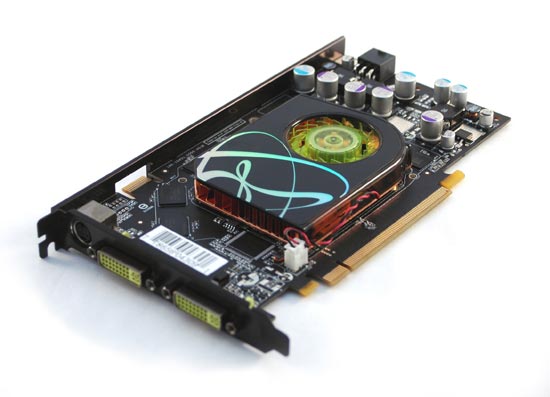 This 7900 GS has a sleek black look that is a little different than the colorful light-colored XFX cards we've seen in the past. The design is the same as the reference card, aside from the noticeable bar along the top with the XFX logo on it. We aren't sure why they designed the card this way, but it gives the card a unique look that sets it apart from our other 7900 GS cards. The XFX 7900 GS RoHS Extreme comes with a somewhat modest factory overclock (in spite of the "Extreme" label) of 480MHz on the core and 700MHz on the memory.
There are also no games included in the bundle for this card and it lists for about $211 right now, which is slightly higher than the factory overclocked BFG 7900 GS. Out of the box, the BFG looks to be a better deal, but as we will see in the overclocking section, this card could come out ahead with user overclocking.