EVGA
EVGA is a respected name in graphics hardware, and they sent us one of their 7900 GS models for this review.

Their 7900 GS has a slightly different heat sink design than the reference card, but it's not quite as different as the Leadtek 7900 GS.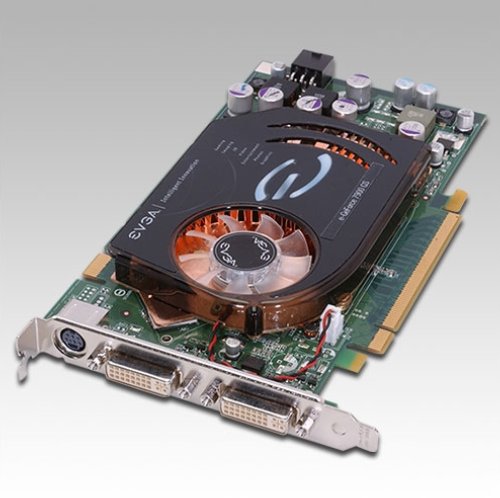 The EVGA 7900 GS's heat sink is slightly longer than the reference 7900 GS's heat sink and it has two gill-shaped cutouts exposing some copper ridges from the inside of the sink. Aside from that, the card has the signature EVGA black coloring, with their logo and card name in clear view on the face.
This card also comes with a game bundle. Hitman: Blood Money is included, and as an added bonus, when you register you are able to receive two additional games: Half-Life 2: Episode 1 and Dark Messiah of Might & Magic (while supplies last). This game bundle is definitely a welcome addition to the card.