The Test Platform
For today's review we compared Intel's Core 2 Duo T7600 (2.33GHz/4MB) to Intel's Core Duo T2600 (2.33GHz/2MB). The apples-to-apples comparison starts with two CPUs with identical clock speeds, but is further reinforced by the test platform: a Napa based ASUS notebook.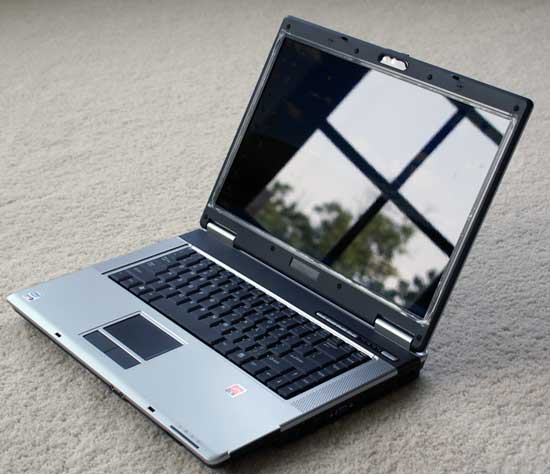 Click to Enlarge
The ASUS Z96Js is outfitted with a 15.4" widescreen display with a 1280 x 800 native resolution, driven by a 256MB ATI Mobility Radeon X1600. Our test system was outfitted with two 512MB DDR2-667 memory modules. Unfortunately the ASUS notebook doesn't allow adjustment of memory timings so they were left at the SPD defaults of 5-5-5-15. We installed a 7200RPM Hitachi Travelstar 7K100 (60GB SATA) hard drive in the notebook, but regardless of what we use, 2.5" disk speeds are still nowhere near what's available on today's 3.5" desktop drives.
The motherboard in the Z96Js features Intel's 945PM chipset and a 479-pin Socket-M interface. Since both of our test CPUs were Socket-M processors, all we had to do was get a BIOS update to support Merom and swap the CPUs to compare the two.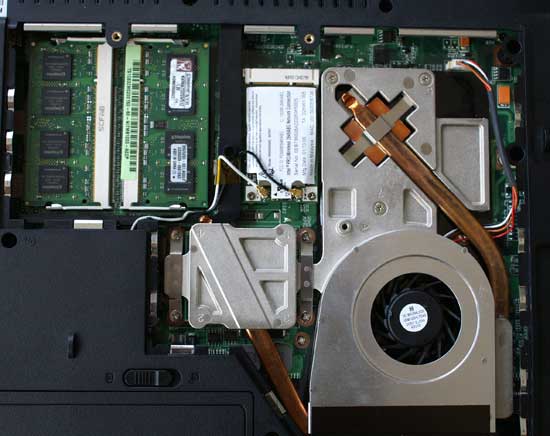 Click to Enlarge
Swapping CPUs is easy in the Z96Js, you get access to the memory slots and CPU socket by removing one panel on the bottom of the motherboard (as shown above). The next step is to remove the heatsink which is shared between the CPU and GPU; there are seven screws that have to be removed and ASUS kindly labels the order you should remove them to avoid cracking your CPU's exposed core: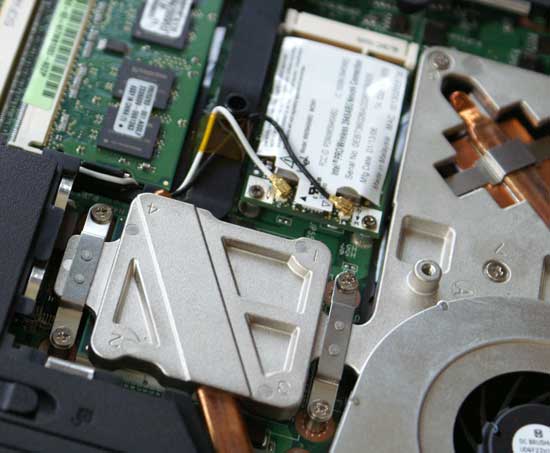 Click to Enlarge
With the heatsink removed, we can take a look at the CPU and GPU: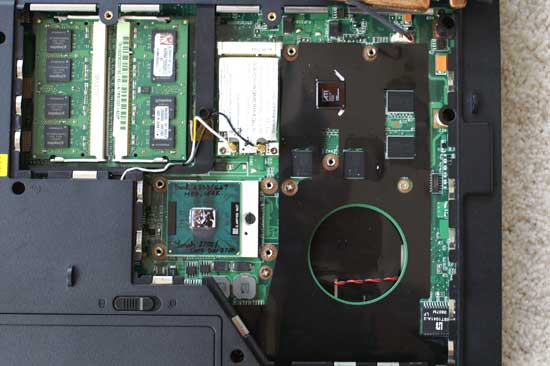 Click to Enlarge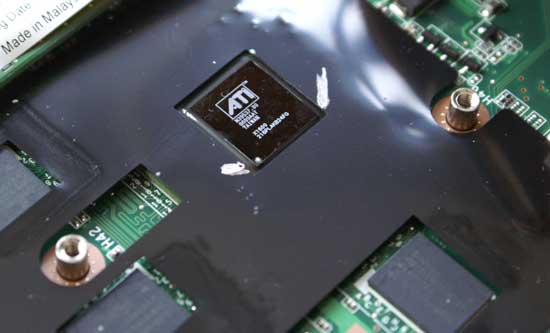 To release the CPU all you need is a small flat head screwdriver to unlock the socket: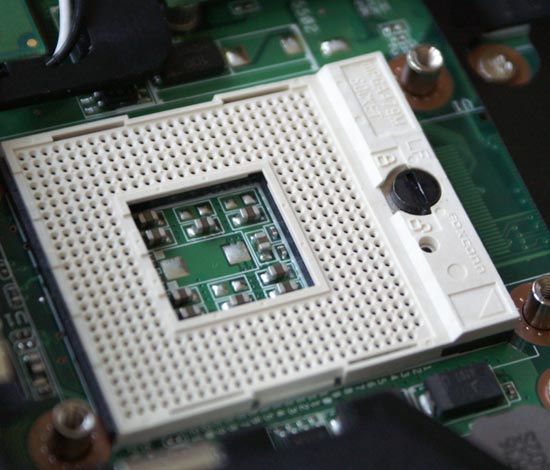 Today's article is a direct comparison between Intel's Core Duo and Core 2 Duo, since we're using the exact same platform for both. We just recently received MSI's Turion 64 X2 notebook in house and will be working on a separate review of it for those of you curious about the new Turion 64 X2 CPUs. But today we're here to find out how much faster Core 2 Duo is than Core Duo in notebooks, and if we can expect battery life to change for better or worse.