Battery Life - Business Applications
While the performance of these laptops was very similar when running on AC power, unplugging them and focusing on battery life and performance changes the landscape dramatically. For our battery life tests we turn to MobileMark 2005, which offers a total of four battery life measurement tools - the first one being the Office Productivity 2002SE benchmark.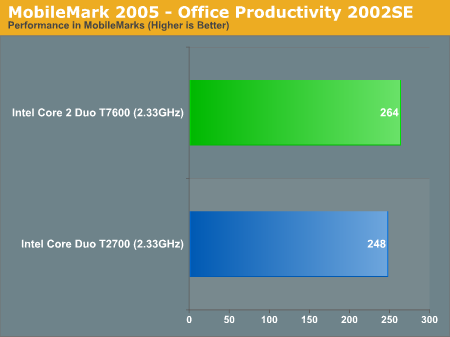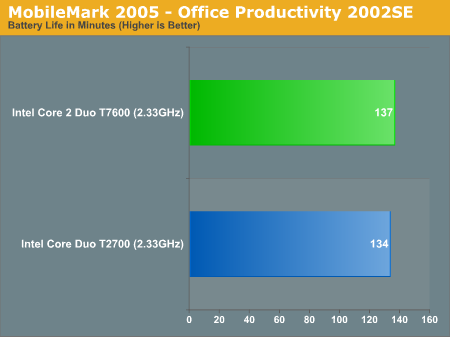 Beginning with the Office Productivity portion of the benchmark, Merom delivers the best of both worlds. It performs slightly faster (6.5%) than Yonah, and it offers ever so slightly more battery life. It's almost a tie, really, and for most office work users are rarely CPU limited in the first place. However, the imporant thing is that cost is equal and performance and battery life are no worse.