IPEAK Game Installation Tests
Our IPEAK based Game Installation benchmarks simply show the ability of the hard drive to write data as quickly as possible to the disc based upon the installation software instructions. As detailed in our IPEAK setup description we installed the games from our source drive in order to eliminate the optical drive bottleneck. In separate application timing we witnessed basically the same percentage spread when installing the games via our DVD drive so these results are representative of actual installation performance.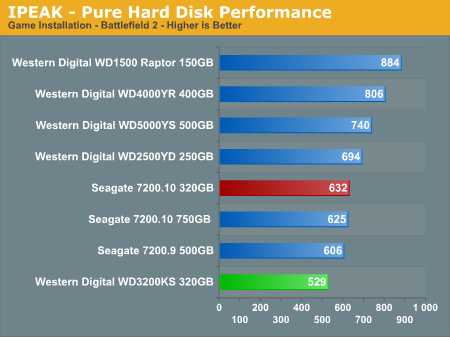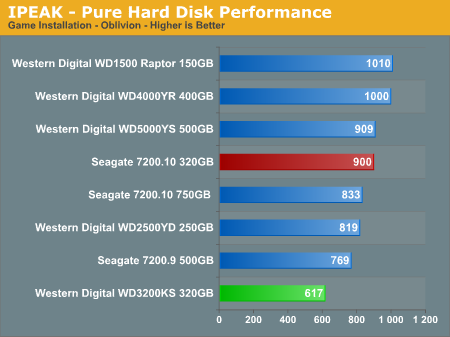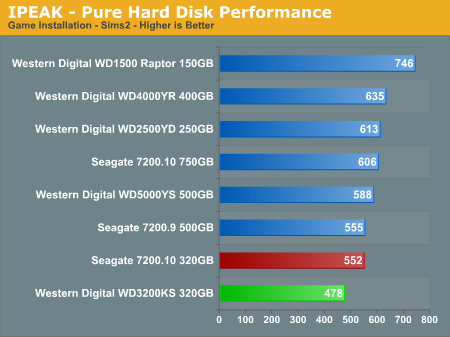 The Seagate 7200.10 320GB drive simply dominates the WD3200KS in these tests with performance differences up to 45%. While this is impressive, we need to remember these tests reflect pure hard drive performance and will be mitigated by the overall system platform as we will see in our application tests. These tests are basically designed around continual requests, something the Seagate 7200.10 drives excel at. Any defragmentation program will be Seagate's best friend based upon our results.
IPEAK Game Play Tests
The IPEAK based Game Play tests are centered on the benefits of having a hard disk that can load non-linear or sequential data files quickly without interrupting the flow of the game.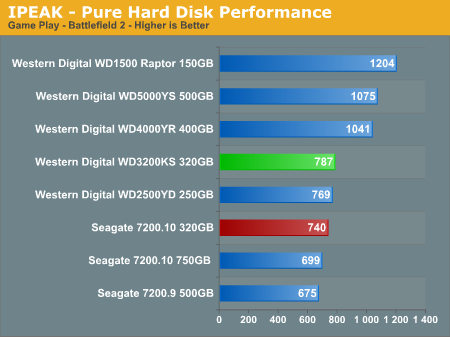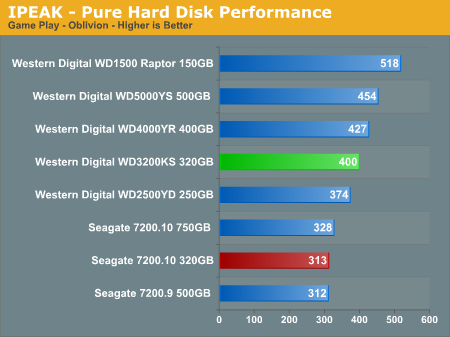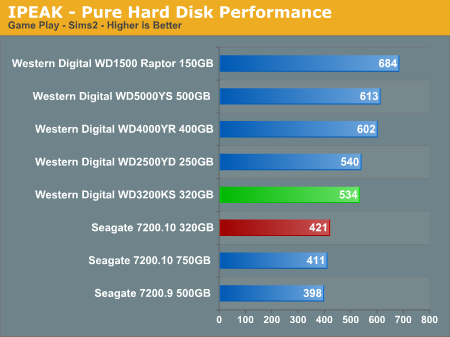 Sounding like a broken record, the WD Raptor places first as its 10k rpm spindle speed and optimized cache play an important role in its ability to sustain high transfer rates. However, the WD3200KS comes back and posts a knockout against the 320GB Seagate with up to a 28% performance lead. While these differences sound large, in actual desktop usage most users will not be able to tell the difference except when utilizing the Raptor in certain situations. These tests certainly reflect what you would see during game play and the non-sequential nature of the requests favor the Western Digital drives.